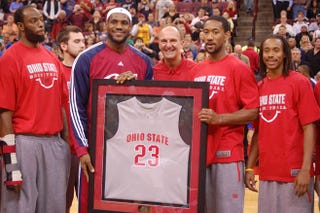 If mid-December college basketball is still your thing, here's your place to discuss the latest and the greatest.
12:00 p.m.
Ohio State at South Carolina gets the day started for us over on ESPN. ESPN3 will be showing American University at Georgetown and Mississippi State at Detroit. Alabama A&M at Michigan also play, but not on any kind of national provider.
2:00 p.m.
Baylor at Brigham Young and Texas A&M vs. Florida suffer the same fate as Alabama A&M-Michigan.