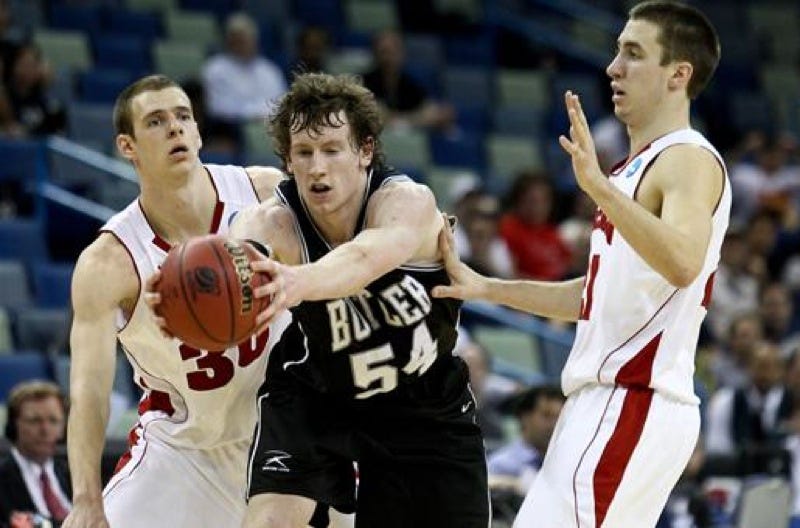 The Elite Eight will become seven after the Butler/Florida game, which tips off around 4:30 p.m. Seven will become six after Arizona tries to do to UConn what it did to Duke. (It really never gets old.) And then, we'll wait for tomorrow to learn the other two entries into the 2011 Hall of Final Four Class.
Butler seeks to avenge 2000 and 2007 losses to Florida in games now perceived to have delayed the program's establishing-itself timeline [Indianapolis Star], while the Gators try not to get lulled into a we-always-beat-'em sense of security [Gainesville Sun].
Arizona has Yub Nub confidence (alternate version) [Tucson Citizen], but Kemba Walker don't want to be nobody's friend when he's playing against them [Hartford Courant].