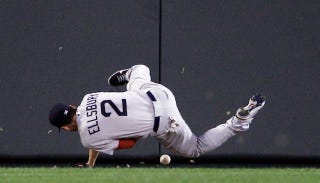 It's the most exciting night in baseball (of this month)! Baseball's Wild Card bids will be decided this evening. Please join us here to share your joy, grief, indifference, and any LOLMets references.
On ESPN at 7pm: Red Sox at Orioles.
On ESPN2 at 7pm: Phillies at Braves.
Elsewhere, and possibly of interest: The Yankees play the Rays at Tropicana Field at 7pm, and the Cardinals play in Houston at 8pm. Keep Emeritus in your thoughts and your Twitter feed.
(All times Eastern.)