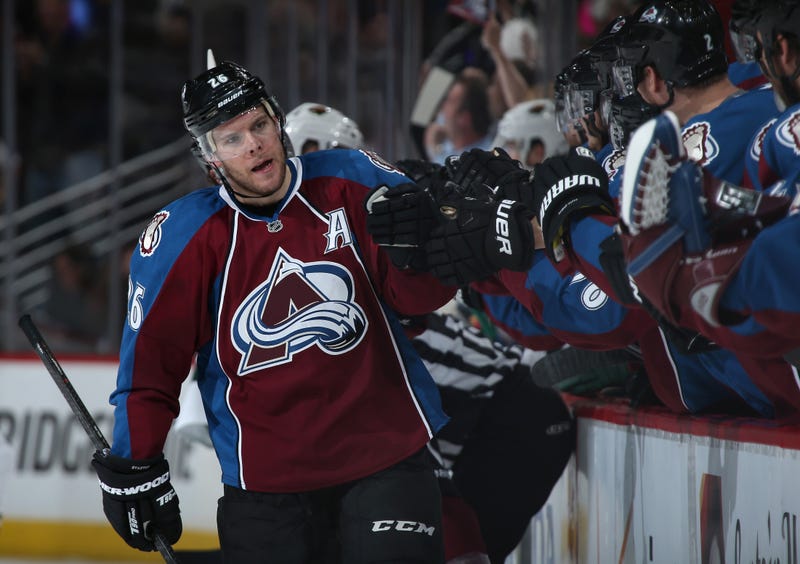 I'm not going to do a full accounting of the first day of free agency (here's a tracker for that), but you deserve at least the bullet points thus far, so as to point and laugh.
Brooks Orpik to Washington for five years and $27.5 million. You know how there are some deals that everyone declares disastrous the moment they're signed, and then they turn out to be disastrous, and no one can fathom why they were ever offered because everyone knew they would be disastrous? I love those deals.
The Panthers signed Dave Bolland for five years and $27.5 million, and Shawn Thornton for two years and it doesn't matter how much money. What I'm saying is, Dale Tallon should be thankful the Orpik deal also happened today.
Paul Stastny signed with the Blues for four years, $28 million. Seems fair! The Avalanche are gonna miss the playoffs next year.
Thomas Vanek to Minnesota for three years and $19.5M.
Ryan Miller to the Canucks for three years, $18 million. A perfectly capable No. 1 goalie for a hefty amount of money over a reasonable length.
The Stars traded for Jason Spezza and signed Ales Hemsky. Conventional wisdom says Dallas will be "fun," which is code for "score a million goals and give up a million goals too."
The Oilers signed Mark Fayne (four years) and Benoit Pouliot (five years), both statistical darlings but who will be on the wrong side of 30 come the end of their deals.
What's your favorite deal so far? What's the worst? (Trick questions. The Orpik signing is both the worst and your favorite.)
Update: Late entry for most terrible signing! The Rangers inked Tanner Glass for three years and $4.35M.