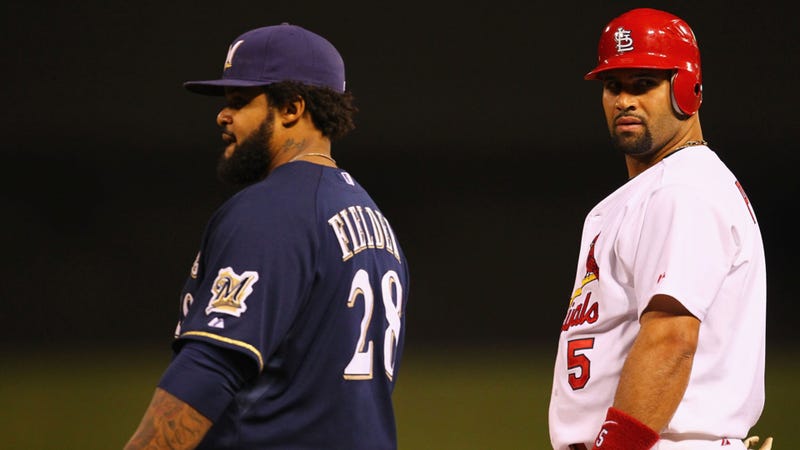 So there is that. Former Blue Jay Chris Carpenter (your 2005 NL Cy Young) outdueled former Blue Jay Roy Halladay (your 2010 NL Cy Young) in the nightcap. Cards win, and they'll face the victorious Brew Crew.
Hey, remember when the Pirates led the NL Central? That was funny.
Cardinals at Brewers, 4:05 p.m. Sunday. Get ready.