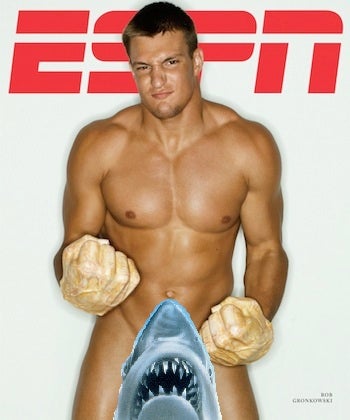 Your twisted imaginations never let us down. Which is why we couldn't wait to see what you might do with this image of Rob Gronkowski on the cover of ESPN The Magazine's "The Body Issue." We put out the call on Tuesday, and this is the best of what you had to offer. Thanks, you guys.
To start us off above, darkbob87 goes with what he calls #GronkJaws.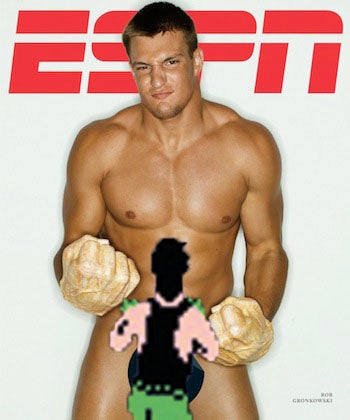 sweatingmullets takes us down the Mike Tyson's Punch-Out!! route.
Allison09 says the sequel is "certain to be the next Gronk Smash." Of course.
Being Rob Gronkowski, by Raysism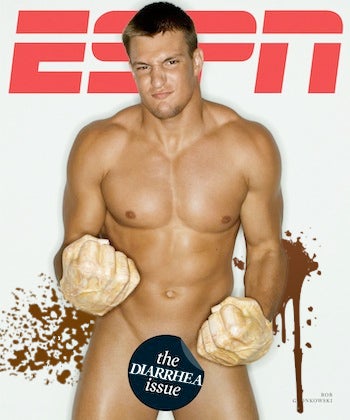 Pretty disgusting, Matt. But OK.
Poor Virgil, by MattStrosnider (click the magnifying glass in the lower right corner of the image to enlarge it)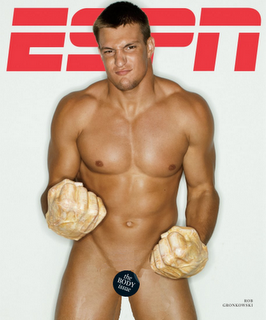 There is no enlarging the handiwork of siameese.cities.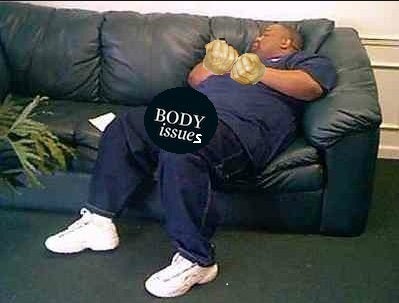 The Sock of Ages imagines "The Body Issue" in the plural, complete with Jason Whitlock.
Prometheus Gronk, by MoustachePants15
And our winner pretty much sums up Yo soy fiesta. Be sure to click on the magnifying glass in the image's lower right corner to see it in all its glory. Mantis Toboggan, M.D., please email me to claim your prize.