The only thing we know for certain about next year's Oscars is that: a) Seth MacFarlane won't be hosting them, and b) It's pretty stupid to be talking about them already. But being stupid has never stopped me before.
So, considering the Oscars have been over for roughly 40 hours now, it seems the perfect time—the perfect time!—to speculate about next year's Oscars, sure to be hosted by a holographic monkey voiced by Mark Wahlberg. In some ways, looking forward to movies is almost more fun than actually watching them.
Thus, here are my complete out-of-random-orifice guesses for the nine films to be nominated for Best Picture in 2014. Obviously, I haven't seen any of these movies; one of them has already been shown at the Sundance Film Festival, but otherwise, not only have none of these been screened, most of them aren't even finished. Since when has that ever made a difference to the Oscars?
The nominating envelopes, please...
Before Midnight. The one movie on this list that has already been seen, it's the third (and presumably final) installment of the Richard Linklater/Ethan Hawke/Julie Delpy series of Before Sunrise and Before Sunset. You should know that the first two films are among my favorite films of all time, and therefore I'm ecstatic that it received such rapturous reviews at Sundance. (Grierson called it his favorite film at the festival, and he was hardly alone.) It would seem a risk to predict such a small film to make the Best Picture list, but it appears well on its way to be the most well-reviewed American film of the year. Also, I love these movies so much that I just wanted to type a little about them.
G/O Media may get a commission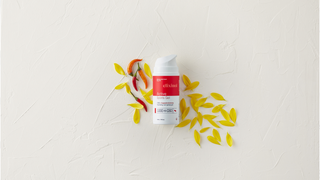 The Counselor. It's tough to argue against: Director Ridley Scott; screenplay by Cormac McCarthy; a cast featuring Michael Fassbender, Brad Pitt (as the bad guy), Javier Bardem, Penelope Cruz, and even Dean Norris from Breaking Bad. It's about "a lawyer who finds himself in over his head when he gets involved in drug trafficking," and that's all we know, but with this pedigree, that's probably enough.
Foxcatcher. Definitely the most bizarre and potentially intriguing film on this list, it tells the true story of John DuPont, the paranoid schizophrenic millionaire who went crazy in 1997 and killed a gold-medal-winning wrestler who was training on his estate in Newtown Square, Pa. (Also training at the camp at the time: Kurt Angle!) Directed by Bennett Miller (Capote, Moneyball), it stars Steve Carell as DuPont and Channing Tatum as the wrestler he kills. Just sounds fascinating. (Correction: Mark Ruffalo plays the man DuPont kills; Tatum plays his wrestler brother.)
Gravity. The Academy doesn't typically go for sci-fi, but they might find the combination of George Clooney, Sandra Bullock and director Alfonso Cuaron (Children of Men) too much to resist. Clooney and Bullock are the only actors in the film—they play astronauts stranded in space—and it reportedly begins with a nearly 20-minute shot with no cuts. Cuaron is the master of the technique.
Inside Llewyn Davis. Three of the last four Coen brothers movies have been nominated for Best Picture, and one of them won. So I wouldn't dare exclude their new film, about the early-'60s folk music scene in New York City, even if it does feature John Goodman with some really weird John Goodman facial hair.
Monuments Men. Here's Clooney again, this time as a director. Generally speaking, Clooney has underwhelmed when behind the camera—The Ides of March was pretty much a clunker all-around—but he's got a killer premise this time. It's a heist movie in which a group of art historians try to recapture paintings stolen by Hitler before he destroys them. The cast is pretty much an all-timer: Clooney, Matt Damon, Daniel Craig, Cate Blanchett, Jean Dujardin, John Goodman and Bill Murray. This one would seem hard to screw up.
Nebraska. The newest from Alexander Payne (The Descendants, About Schmidt, Sideways, Election), it's a road trip movie about a father and son shot in black-and-white. Originally Payne had attempted to get Gene Hackman out of retirement for the film, which would have been amazing, but he ended up with the quixotic duo of Bruce Dern and Will Forte.
Saving Mr. Banks. We were reminded with Argo just how much the Academy likes movies about movies, so here's next year's entry. It's about the making of Mary Poppins—specifically the life story of Poppins author P.L. Travers, played by Emma Thompson—and features the so-obvious-you-worry-it'll-be-horrible casting of Tom Hanks as Walt Disney.
The Wolf of Wall Street. Pretty much destined to lead every op-ed for the final two months of this year, it's Martin Scorsese's film about securities fraud on Wall Street. It's the fifth Scorsese-Leonardo DiCaprio collaboration, though it's the first with Jonah Hill. (Unless I missed him in Gangs of New York.)
Other possibilities include:
*** August: Osage County, an adaptation of the play, featuring Meryl Streep, Ewan McGregor and Benedict Cumberbatch.
*** The Bling Ring. The true story of celeb-obsessed teenagers who robbed movie stars' homes, starring Emma Watson and written and directed by Sofia Coppola.
*** Captain Phillips. Tom Hanks again, this time directed by Paul Greengrass in a movie about the American kidnapped by Somali pirates.
*** Elysium. Matt Damon and Jodie Foster in the first film by director Neill Blomkamp since District 9.
*** 42. The Harrison Ford-as-Branch Rickey movie, though I was less wowed by the trailer than others.
*** The Great Gatsby.. I think it's going to be horrible, but you shouldn't doubt the cast.
*** Upstream Color. Shane Carruth's followup to Primer that was so revered at Sundance doesn't have a chance, but I'm so excited to see it I included it anyway.
I'm sure I'll end up getting all of these wrong, but by the time we know, no one will remember.
Grierson & Leitch is a regular column about the movies. Follow us on Twitter, @griersonleitch.