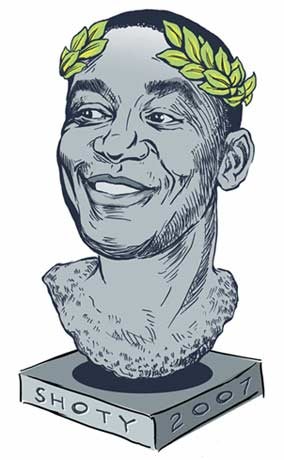 It's worth noting that no
SHOTY winner
has ever made the Deadspin Hall of Fame. Barbaro
might
be up for nomination again this year. Amazingly, this is Isiah's first ever nomination. So much to choose from, Isiah-wise, though I'll always be partial to
"Isiah Thomas' Knicks Legacy, Summed Up In One Possession."
So great: And that doesn't even take
that sexual harassment case
, Stephon Marbury's
mystery dirt
and, of course,
"Sunt."
There's just so much to choose from. I still miss him, even if
he's not really gone
. But is he a Hall of Famer? Seventy five percent is the threshold for induction. Vote below: Polls will be open until next Monday afternoon.