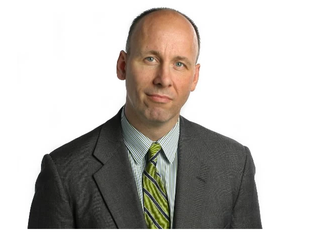 Yesterday, news dropped that Jason Whitlock was about to make Mike Wise, an oldish white Washington Post columnist and proud champion of liberal causes, his second official "black Grantland" hire. That's interesting not just because of what he is—this is supposed to be a site bursting with young, up-and-coming minorities, and Wise is the precise opposite of that—but because of what he does.
Wise, you see, just can't seem to stop showing his ass. Over the last year, he has attempted to engage in a dialogue on race in America, and specifically the word "nigger," that has consisted mainly of him lecturing black people about how they should listen to him and do as he says. It has not gone well.
All of this started about a year ago with this column, in which he clumsily equated Los Angeles Clippers player Matt Barnes's calling his teammates "niggas" with ex-Miami Dolphins lineman Richie Incognito referring to Jonathan Martin a "half-nigger." In the column, he wrote:
The N-word is filth; it's disrespectful, confusing and uplifts no one. I know of no other minority in the world co-opting a dehumanizing, racial slur used by its oppressor.

Yet I'm told, "You don't get it; you're white."

No. That doesn't work for me. I deserve a seat at this table. This is about the world my 3-year-old is going to live in.
There are a few problems here. First is the effort Wise exerts in maintaining a willful ignorance about the meaning of the word "nigger," which, like a great many words, changes with context. In the most charitable interpretation, his noble failure to grasp basic principles of language is what allows him to be offended every time he hears the word "nigger." In a less charitable one, he is pretending not to know something that everyone knows. He is either stupid, or a fraud.