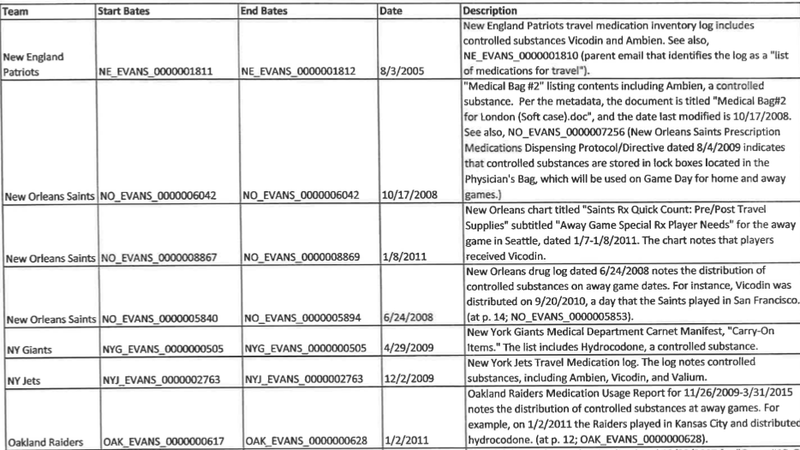 An exhibit attached to a lawsuit filed by former players against the 32 NFL teams in federal court in San Francisco contains a log appearing to show audited instances of NFL teams traveling with controlled substances in violation of federal regulations.
The logs detail apparent near-universal violations of regulations league physicians were made explicitly aware of during a 2011 visit by a senior DEA agent to the NFL Combine.
(This exhibit, like others, was previously filed under seal. U.S. District Judge William Alsup ordered earlier this week that the seals be removed when no documents were filed with the court, other than the initial request by the plaintiffs, in support of keeping the seals.)
The DEA first took notice of the NFL's distribution of controlled substances "after a Chargers player was found with 100 Vicodin in his possession after being arrested, all of which came from the Chargers' Dr. David Chao, and the Saints were involved with arbitration regarding the theft of controlled substances from their locker room," according to the filing.