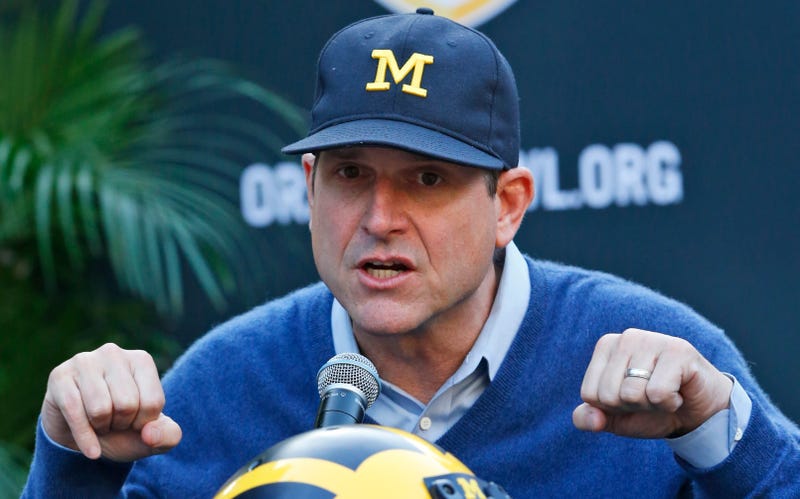 Michigan announced Monday it will fly its football team to Rome this coming April (after finals, of course), where the players will conduct three of their 15 spring practices at the facilities of AS Roma, including an open scrimmage.

In case you forgot about last March's incredibly vapid spring break debacle, Michigan head coach Jim Harbaugh took his team down to Bradenton, Fla., to work out at the IMG Academy, issuing an open invitation to Florida high school coaches in the process. At the time, the move was legal by the NCAA rulebook and theoretically helped Michigan earn the ear of coveted Florida recruits while also closing the gap between its expense account and annual revenue stream; naturally, the big wigs in Ann Arbor happily signed off.
In response, ACC and SEC coaches and ADs lost their collective shit, spouting off about saving their players' spring break, high school athlete and coaching access rules, and some other pointless dribble that avoided the truth, which was that they would very much like for powerhouses from other conferences to stay far away from their favorite recruiting spot. The blatant faux-complaints were made the whiners easy targets for a Twitter assassin like Harbaugh.