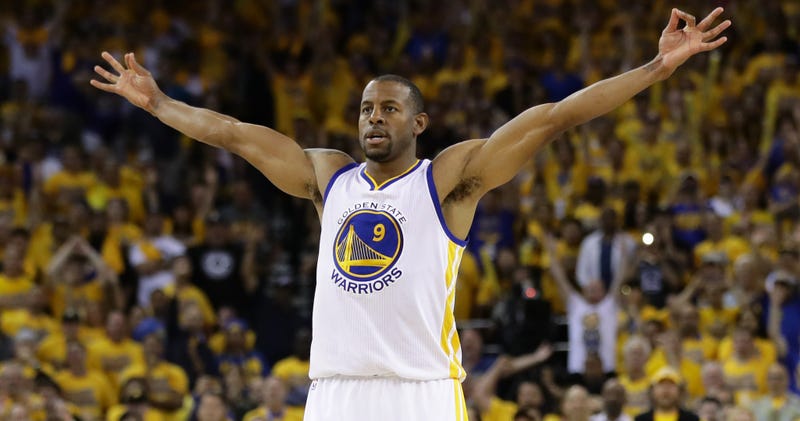 Over the last two seasons, the Golden State Warriors gained an air of inevitability. Besides putting up a ridiculous 140-24 regular season record and marching to an NBA championship, it came from the nagging feeling that, no matter how well their opponent was playing, the Warriors would easily rip off a 10-0 or 19-5 run and undo all of their hard work. Inevitability was knowing the Warriors could play poorly for 45 minutes but still win the game, because of a transcendent three minutes they always seemed able to conjure up.
This was tested at times, of course. They went down 2-1 to the Grizzlies in last year's playoffs and were searching for answers, before somehow coming up with having Andrew Bogut guard Tony Allen, and rolling from there. They were down 2-1 to the Cavs and the otherworldly LeBron James (and Matthew Dellavedova, remember that?), before inserting Andre Iguodala into the starting lineup and taking over from there.
But never has faith in the inevitability of the Warriors been shaken like it was a week ago, when it looked downright stupid. You may have forgotten, but in Game 1 against the Thunder, at home, the Warriors were up 13 at half, before blowing it and losing. In Games 3 and 4 the only thing inevitable was a loss, as the Thunder beat the ever-loving piss out of the Warriors from the very beginning, ultimately winning by closer-than-it-sounds 28 and 24 points, respectively.
In the first four games of the series, everything that had been true suddenly wasn't. The Thunder smallball lineup beat the Warriors at their own game, and Steven Adams played so well they could stay big when desired, too. Billy Donovan outcoached Steve Kerr. Kevin Durant and Russell Westbrook got theirs in the flow of the offense and while keeping teammates involved, without resorting to just trading off possessions. The Warriors' Death Lineup, often their ace in the hole, went -22 in Game 3 and -19 in Game 4.