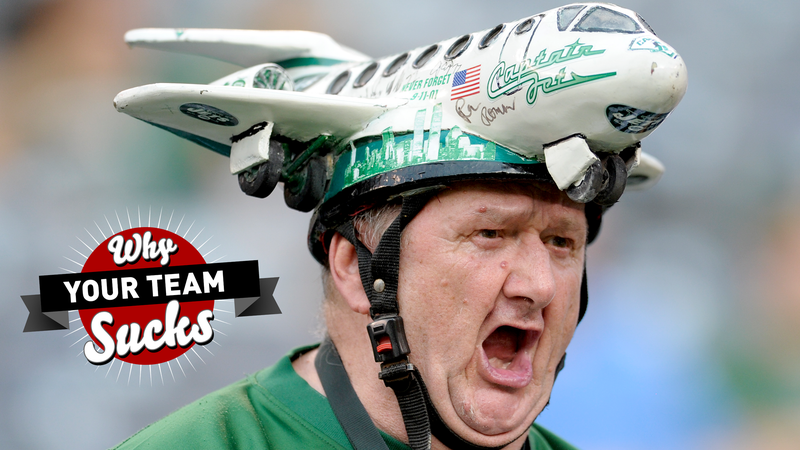 Some people are fans of the New York Jets. But many, many more people are NOT fans of the New York Jets. This 2016 Deadspin NFL team preview is for those in the latter group. Read all the previews so far here. And buy Drew's new book here.

Your team: New York Jets.
Your 2015 record: 10-6. Let's see how it ended!

To jog your memory, that was the last of three consecutive drive-killing interceptions that cost the Jets a playoff spot and OBLITERATED any possible goodwill generated from the previous 15 games. The Jets waited until jussssssssst the last second to turn back into the Jets. Against Rex fucking Ryan, of all people. It was astonishing to behold.
Also, Brandon Marshall can't lateral for SHIT.
And the team's Color Rush uniforms made the colorblind fully blind.