Ten-year-old fifth grader, Grace Ping, of Winona, Minnesota, feels quite good about winning a collegiate 5K in 18:02, especially since it is reportedly a world record for her age.
"It feels really good and it kind of tells me that if I keep running like that, I can be on track to being an Olympic runner," Ping said in an interview with WXOW News.
A veteran road racer, Ping lined up at an April 26th St. Mary's University track meet with the world record in her sites. She was not overly taxed by the 13-lap race in which she averaged 5:48 per mile for 3.1 miles.
Breaking records is nothing new for the happy-go-lucky girl: Two years ago, she ran a 5K road race in 21:54, which is the Minnesota state record for eight year olds. Six months ago, she placed fifth in her age group at the Junior Olympic National Cross Country Championships 3K race in 11:22.93. And on April 6, 2014, she won the women's division of the Lewiston, Minnesota Fools Five 8K road race in 31:02, more than a minute ahead of her mom, Megan Ping.
G/O Media may get a commission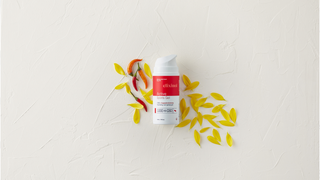 The whole Ping family is very active — dad, Ryan, mom, Megan, Grace, 10, Lauren, 8 and Jamison 6. Ryan Ping, a marathoner, oversees Grace's training, which includes anywhere from 10 to 20 miles per week of running, as well as seasonal soccer, swimming, skiing, biking and the occasional triathlon.
Certainly, Grace's time is impressive, but pinpointing a world record for a distance rarely run by 10-year-olds is thorny at best. According to the report, Grace broke the previous world record for 5K by a 10-year-old by 40 seconds, but the IAAF, the world track and field organization, does not keep records for that distance in that age category. Neither Ryan Ping nor St. Mary's University track and field coach, Niels Anderson, returned calls as to how Grace's world record was determined.
*The closest record listed by IAAF is a 3K time of 8:36 by Ningning Ma, a 16-year-old Chinese girl. Ma averaged 4:36 per mile for the 7-½ lap race, but it's hard to extrapolate much from an older girl running a shorter race. On a U.S. scale, USA Track and Field does maintain lists for 9-10 year old girls, but the longest distance contested is 1,500 meters. Daesha Rogers holds that record, having posted a 4:50.97, which translates to about a 5:14 mile. Could Rogers have maintained that pace for another eight+ laps of the track? Would she slow to Ping's pace of 5:48 per mile, or more?
Who knows. Who cares? Ping herself showed some healthy hesitancy about putting such a fine point on her goal, saying, "To set the world record. Yea… to set the world record." The important stats are irrefutable — she is a very fast runner, she's an A student, she likes pink and she has big dreams, which, taken together, put her far ahead of most people on the planet.