Ten years! Where does the time go? A decade ago tonight, a Monday Night Football game between the Jets and Patriots, a drunken Joe Namath slurred and flirted his way through the most awkward sideline interview of all time.
Ohtani has the WBC, but will Mike Trout ever lead the Angels to a championship? | Agree to Disagree
It took until last year for Suzy Kolber to discuss the incident. She finally did so in an HBO documentary on Namath, and recalls that he had to be escorted out to the field by Jets personnel, and couldn't do any pre-air chat because "he wouldn't stand still." But she didn't realize he was drunk until mid-interview.
"When we first started talking and he was slow and deliberate and in his speech, what was going through my head was, 'Maybe it's just really cold.' And none of the executives in the truck were alarmed either because nobody said stop. ... The direction in my earpiece was, 'keep going.'"
So, the famous stuff. "I wanna kiss you. I couldn't care less about the team strug-gle-ling." Etc.
It was hilarious, but it was also sad and scary and, in the end, maybe a good thing. That public humiliation was what it took for Namath, who said he had been drinking all day, to admit he had an alcohol problem.
G/O Media may get a commission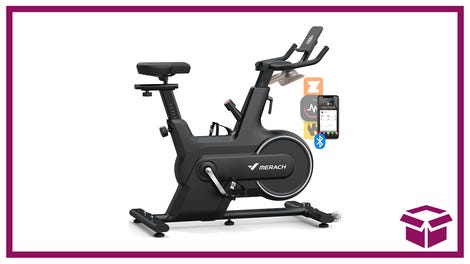 14% off + Coupon
Merach Indoor Cycling Bike
While promoting his 2006 book, Namath said as much.
"It was that incident that brought to light that I needed to do something, absolutely. And I'm glad. I hated having to deal with that incident, the family, the friends ... the fans. I mean, that really hurt."
Namath called Kolber to apologize a few days later, and did seek help for his alcoholism. But a meme was born. The interview stirred something on the nascent web. Pre-Youtube, pre-Twitter, the incident managed to spread like wildfire. It's almost as if that was the exact moment when the internet got together and decided, "We need sports blogs."
So why not head over to—where else?—Kissing Suzy Kolber, where they're celebrating Kissmas all day long.