The following previews were taken from College Basketball Prospectus. Buy the book as a PDF for $9.94. It's also available in paperback. For more, check out the Basketball Prospectus website.
Teams ranked according to predicted Pythagorean winning percentage, which is the expected winning percentage a team would record against an average Division I schedule. Projections compiled by Basketball Prospectus's Dan Hanner. For more—including individual player projections—check out the book.
1. Indiana
Predicted Pythagorean winning percentage: .949
Just about every preseason ranking you'll find is going to put IU as one of the top three teams in the nation this season. A Hoosier cynic might point to the otherworldly shooting put on by the 2012 squad, and confidently predict that the 2013 team won't match it. And they would be almost certainly correct.
2. Kentucky
Predicted Pythagorean winning percentage: .945
Probably the most well-known freshman in the nation, Nerlens Noel is an elite shot blocker and rebounder. This leads to inevitable comparisons to his predecessor at the center role for the Wildcats, but these are unfair to Noel: Anthony Davis was able to combine that defensive ability with fantastic offensive efficiency. If Noel produces simply average offense and his trademark defense, he will have lived up to his billing.
G/O Media may get a commission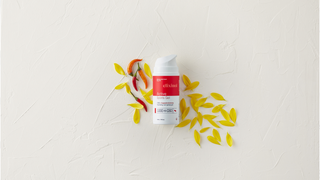 3. UCLA
Predicted Pythagorean winning percentage: .941
Expectations for Shabazz Muhammad might need to be tempered a bit. As elite wing prospects go, he's probably more Harrison Barnes than Kevin Durant. Muhammad is still the top offensive freshman in the country and one of the top players in the Pac-12. A compact lefty with a developed upper body, Muhammad excels from midrange but can shoot the NCAA three. He's also a threat off the dribble and a decent playmaker. Muhammad has the tools to be a quality defender if engaged in Howland's system.
4. Kansas
Predicted Pythagorean winning percentage: .928
As a defender early last year center Jeff Withey could be bullied and buried under the goal. But by the end of the season he was holding his ground. Withey held Jared Sullinger in check (13 points, 5-of-19 shooting) and shut down Anthony Davis (six points, 1-of-10 shooting). Withey has great timing and moves his feet well for his size.
5. Michigan St.
Predicted Pythagorean winning percentage: .926
Tom Izzo himself has called his scheduling "insane," and this season's opening slate might top them all. The Spartans opened against Connecticut on an air base in Germany, then they faced Kansas in Atlanta just four days later. I expect the 2018 Spartans will open the season against the Lithuanian National Team in a game played on an oil tanker floating in the Arctic Sea.
6. Florida
Predicted Pythagorean winning percentage: .924
For two years observers wondered why Billy Donovan let guard Kenny Boynton attempt over 200 threes when he shot such a low percentage. The coach's faith was rewarded last season when Boynton connected on 41 percent of his 270 (!) attempts from deep. If he continues to connect at that rate during his senior season, he could finish second in three-pointers made in SEC history.
7. Duke
Predicted Pythagorean winning percentage: .924
In the last 10 years the Blue Devils have finished outside the top 20 nationally in adjusted defensive efficiency just once. It happened last season, and they finished No. 70.
8. Ohio St.
Predicted Pythagorean winning percentage: .921
When a player leaves the team, his possessions are gobbled up by his teammates. Sometimes that simply means the guy who replaces him in the lineup also takes ownership of those possessions. In someone like Turner's case, the substitute likely won't consume that many possessions. So other players will have to pitch in. But the calculus is the same—if those possessions are used more efficiently, the offense will be better. If not, the offense will be worse. That's an oversimplification, but it's not a bad way to think about offseason changes. In Evan Turner's case, the task was replacing a lot of possessions but at an achievable efficiency. In Jon Diebler's case, Ohio State had to replace many fewer possessions, but at an otherworldly efficiency. It couldn't be done.
9. Arizona
Predicted Pythagorean winning percentage: .918
One key reason for Arizona's weak offense was the disappointing campaign submitted by freshman point guard Josiah Turner, the conference's highest-rated recruit. Turner clashed with Sean Miller and was suspended for the duration of both the Pac-12 tournament and the NIT (though the latter had a short duration for 'Zona). After the season, he announced plans to transfer to SMU, but after an extreme DUI charge he decided to turn pro and spent a couple of weeks playing in Hungary before asking for his release.
10. Louisville
Predicted Pythagorean winning percentage: .917
Rick Pitino says he's not concerned about his team's perimeter shooting this season. Well, I am. Kyle Kuric and Chris Smith have wrapped up their eligibility, and together the two seniors hit 36 percent of their 399 attempted threes last season. The rest of the roster shot 27 percent on 334 attempts.
11. Syracuse
Predicted Pythagorean winning percentage: .916
What are they putting in the water up in Jamesville, New York? With a population of just 8,959, the town has managed to produce first Brandon Triche and now DaJuan Coleman. Jim Boeheim was smart to set up shop just down the road.
12. NC State
Predicted Pythagorean winning percentage: .900
Agreed, there's a pretty amazing amount of talent on the Wolfpack roster. No fewer than six guys on this team could end the season superstars. My fear, though, is that all seven definite rotation members are considerably better on the offensive end than the defensive end.
13. Gonzaga
Predicted Pythagorean winning percentage: .894
Sophomore point guard Kevin Pangos had a stellar first season, finishing with an offensive rating of 119, an effective FG percentage of 56, and assist rate of 22 percent.
14. UNLV
Predicted Pythagorean winning percentage: .893
At 6-8, Anthony Bennett is a specimen with both an inside and an outside game. He is the highest-rated recruit to hit the Mountain West in at least eight years. Three other freshmen will also play: 6-6 wing Savon Goodman impressed during the team's summer international tour; 6-5 guard Katin Reinhardt displayed nice touch from deep; and 6-1 Daquan Cook supported the notion that he's the point guard of the future
15. New Mexico
Predicted Pythagorean winning percentage: .892
The interior is where Steve Alford could be searching for answers. Replacing Drew Gordon and A.J. Hardeman are Alex Kirk and Cameron Bairstow. Kirk missed all of last season with a back injury; Bairstow played limited minutes last season, is foul-prone, and misses a remarkable number of shots around the basket (connecting on just 45 percent on his twos) for someone listed at 6-9 and 250.
16. Missouri
Predicted Pythagorean winning percentage: .888
Missouri's season will mostly be remembered for its ending, a stunning upset at the hands of No. 15 seed Norfolk State in the round of 64. While I cannot claim to have predicted such an upset, I did identify the Tigers as the team most at risk for an early-round upset for the top seeds because of their negative covariance during the season. Negative covariance refers to the tendency of a team's offensive and defensive efficiencies in single games to move in opposite directions.
17. Tennessee
Predicted Pythagorean winning percentage: .887
Everyone's favorite goofy mustachioed shooting guard, Skylar McBee, is back for his senior campaign. McBee still needs to be hidden a bit on defense, but his offensive production makes up for his liabilities on the other side of the ball.
18. Memphis
Predicted Pythagorean winning percentage: .886
Most teams are happy to single out one turning point in a season. For Memphis, there were two. First, after a 70-59 loss to Georgetown dropped the Tigers to 6-5, Josh Pastner held an Oliver Stone director's cut of a team meeting—one hour and 45 minutes—immediately after the game. Whether it was the meeting, the fact that Memphis' somewhat nasty early schedule got easier immediately, or a combination of the two, the Tigers went on a tear worthy of their talent, winning 13 of their next 15 games. Then came February's two-point home loss to UTEP, in which the Tigers blew a nine-point halftime lead and gave the Miners their only road win of the season. For that monstrosity, Pastner took the names off the back of the jerseys, took away practice attire with "Memphis" emblazoned on it, denied the team access to the locker room and withdrew hot meals. The extreme anti-selfishness measures appeared to send the intended message.
19. Pittsburgh
Predicted Pythagorean winning percentage: .886
If you watched last year unfold, you'll be forgiven for wondering if Pitt might not be doomed again this season.
20. Texas
Predicted Pythagorean winning percentage: .886
Coach Rick Barnes catches a lot of flack for not doing more with the talent he has had. He's made only one Final Four in 14 seasons at Texas, and he's coached six NBA lottery picks, including Kevin Durant. If you want to say Barnes does less with more, that's fine. But in the next breath you should say when he has less, he does more.
21. Marquette
Predicted Pythagorean winning percentage: .883
There's simply no precedent for a team this small (often as not the tallest player on the floor was 6-7) and led by two junior college transfers playing defense this good in a major conference.
If you were looking for a Roy Hobbs figure in D-I last year, Otto Porter was your man.
22. Notre Dame
Predicted Pythagorean winning percentage: .879
North Carolina has traditionally played good defense at a fast pace, while last year DePaul played very bad defense at a very fast pace. By the same token last year Notre Dame played good defense at a slow pace, while for years now Northwestern has played bad defense at a slow pace. Choose the tempo that works for you, knowing that pace is not destiny.
23. Minnesota
Predicted Pythagorean winning percentage: .875
Trevor Mbakwe will turn 24 this season, his fourth at Minnesota. Despite all that time on campus, he's played a grand total of 18 Big Ten games, in which he was a dominant defender and wreaked havoc on the interior. If Mbakwe can stay on the court, he's an all-conference player, but his college career could easily be over with one more legal slip-up. If Minnesota loses Mbakwe, the Gophers look a lot more like a bubble team than a top-25 contender.
24. Creighton
Predicted Pythagorean winning percentage: .873
The Bluejays' practice uniforms bear the number "222," a reminder of the team's defensive field goal percentage ranking.
25. Baylor
Predicted Pythagorean winning percentage: .873
Is Isaiah Austin the next PJ3? Like Jones, Austin is extremely gifted offensively. He has range out to the perimeter, a good handle for a big man, nice touch around the rim, and moves really well for his height. But a look at his numbers as a high school senior—15 points, 11 rebounds, and five blocks per game—raises a question. Is Austin too passive to dominate?
26. North Carolina
Predicted Pythagorean winning percentage: .870
There was some fear that Reggie Bullock just wasn't the type of shooter he was once touted to be, but a 71-of-186 (38 percent) season from deep silenced those doubts.
27. Georgetown
Predicted Pythagorean winning percentage: .869
If you were looking for a Roy Hobbs figure in D-I last year, Otto Porter was your man. In high school he stayed away from the AAU circuit, opting instead to hide his light under a bushel in Sikeston, Mo. (pop. 16,000). A player of his size and obvious talent was duly christened top-100 anyway, but no one really knew what to expect. Well, you know the rest: Porter was a mainstay for an upper-tier Big East team, averaging 30 minutes a game and sinking 61 percent of his twos. Seeing a freshman do that was enough for the NBA scouts, and the young Hoya's now projected to be an early pick in the 2013 draft. Too much too soon for a wing who shot 23 percent on his infrequent threes? That's what sophomore years are for.
28. Alabama
Predicted Pythagorean winning percentage: .868
On a per-possession basis, Alabama put up the best defensive performance in SEC play and the No. 7 performance nationwide.
29. Kansas State
Predicted Pythagorean winning percentage: .868
Angel Rodriguez is extremely fast with the basketball, which can be good and bad. When he's good, he's hitting floaters in the lane and creating for his teammates. When he's bad, he makes careless decisions and lets one bad turnover snowball into a series of mistakes. But Rodriguez keeps attacking. He's a gambler on both ends of the court.
30. Iowa State
Predicted Pythagorean winning percentage: .867
Remember former Iowa State/Syracuse star Wesley Johnson? Will Clyburn's game is similar. He's a tall shooting guard with good range. Clyburn can shoot both off the dribble or the catch. Like Johnson, he's rangy and can finish at the rim. Instead of losing players like Johnson, Fred Hoiberg is now bringing them to Ames.
31. Stanford
Predicted Pythagorean winning percentage: .867
Consider Dwight Powell the Cardinal's enigma. A big-time recruit two years ago, Powell still had NBA prospect sheen entering his sophomore season before slumping badly and losing his starting job. Powell did improve his defensive rebounding and was a positive force on D, racking up both blocks and steals. However, he has to find a way to contribute on offense. The three-point line surely isn't it. Powell, who spent too much time on the perimeter given his athletic gifts, made just one of his 17 attempts from downtown.
32. St. Louis
Predicted Pythagorean winning percentage: .866
Kwamain Mitchell underwent surgery for a broken foot in October and will be sidelined until at least calendar 2013. That's a big loss for the Billikens: Mitchell found his groove during A-10 play last season, converting 56 percent and 42 percent of his twos and threes, respectively.
33. Wisconsin
Predicted Pythagorean winning percentage: .865
Typically, when Wisconsin has a defense as good as the one it had last year, it wins about 30 games or so. But last year's team fell short of that mark, largely because the offense was unusually inefficient, at least in conference play. The Badgers' eighth-place finish in conference points per possession was easily the worst mark in the Ryan era.
34. Miami (FL)
Predicted Pythagorean winning percentage: .865
Reggie Johnson's impending 2012 explosion was postponed by injury, then erased from memory by solid but unspectacular performance once he hit the floor. He was still an excellent rebounder, but not the overwhelming one from 2011. Johnson hit half his shots and got to the free throw line, but in neither case was he as impressive as he was the season before. I say give Johnson a full offseason to get into game shape, and he'll be back to annihilating opponents in 2013.
35. Arkansas
Predicted Pythagorean winning percentage: .862
I believe the reason 40 Minutes of Hell ended up being more like 40 Minutes of Transition Layups for SEC opponents last season had a lot to do with the Razorbacks' offensive struggles. Arkansas shot just 47 percent from inside the arc last season and registered the highest turnover rate in Mike Anderson's career since his first Missouri team.
36. Butler
Predicted Pythagorean winning percentage: .860
Arkansas transfer Rotnei Clarke is eligible for his final college season, and he should slide seamlessly into the point guard spot left vacated by coach-on-the-floor Ronald Nored. It may seem odd that a 47 percent three-point marksman would play the point, but Stevens believes the 6-0 Clarke can direct Butler's offense as well as score for himself.
37. Saint Joseph's
Predicted Pythagorean winning percentage: .859
There aren't many D-I returnees with a usage rate under 20 percent and an offensive rating above 120, but Langston Galloway fits the description (19 percent, 124.9). An A-10 player of the year candidate, the guard is underrated nationally but is the prime concern on opponents' scouting reports. Ranked among the nation's top 50 in both effective field goal and true shooting percentages, Galloway's trusty handle means he's essentially instant offense.
38. Florida State
Predicted Pythagorean winning percentage: .857
I see the Seminoles taking a step back in 2013. Michael Snaer is, until further notice, a member of the All-ACC first team and the ACC Defensive Player of the Year. And Okaro White and Ian Miller are proven commodities. There's a real question mark at center, though, and nobody else has demonstrated an ability to score from the wing. I'm sure that, as always, the Florida State defense will be strong, but I think that the offense may be more like it was in 2010 or 2011. Without the actual best defense in the country, that could mean a year closer to the middle of the league than the top.
39. Temple
Predicted Pythagorean winning percentage: .852
If Will Cummings is pressed into extended minutes, expect the Owls to up the pace. Though the team used roughly 67 possessions per 40 minutes in 2012—the fastest Temple has played in five seasons—Cummings has said he enjoys "the fast-break element." The Owls could play even faster this season.
40. California
Predicted Pythagorean winning percentage: .848
More than any other team in the conference—more even than regular-season champion Washington—the Golden Bears suffered for the sins of their conference. Statistically, Cal belonged on the fringes of the top 25, finishing No. 28 in the Pomeroy rankings. Yet the Golden Bears got stuck in the First Four as one of the last at-larges in the field, largely due to a complete lack of any marquee victory.
41. San Diego State
Predicted Pythagorean winning percentage: .844
Jamaal Franklin proved to be one of the more remarkable players in Division I last season, pulling down 23 percent of opponents' misses during his minutes at a listed height and weight of 6-5 and 185. This prowess, along with a relative lack of formidable frontcourts in the Mountain West, allowed Steve Fisher to play Franklin as a 4 toward the end of the year.
42. Ohio
Predicted Pythagorean winning percentage: .838
Watch how Jim Christian addresses his new team's shot distribution. Last season the Bobcats shot a lot of threes yet finished last in the conference in three-point accuracy. This combination resulted in a few head-scratching losses, such as a 68-55 defeat at the hands of Eastern Michigan.
43. Rutgers
Predicted Pythagorean winning percentage: .835
This team was simply starved of shots. Giving the ball away on 22 percent of their possessions while at the same time never getting to the line proved to be too much for the Scarlet Knights to overcome on offense.
44. Michigan
Predicted Pythagorean winning percentage: .834
After seriously considering a jump to the NBA, Trey Burke is back for his sophomore campaign. He has all the statistical excellence you look for in a point guard, but an underrated part of his game is his patience and control. When you watch Michigan play, keep an eye on how Burke uses ball screens. It's a bit of a lost art, but Burke is a master at positioning his body and being patient enough for the screener to arrive. It's a crucial part of the Michigan offense.
45. USC
Predicted Pythagorean winning percentage: .832
USC added as much proven talent as any team in the conference. The Trojans have three Division I transfers (and possibly a fourth) becoming eligible along with junior college standout J.T. Terrell. USC's lineup will turn over almost entirely from the end of last season with massive talent upgrades.
46. Northern Iowa
Predicted Pythagorean winning percentage: .831
Seth Tuttle excels at drawing fouls; he made 66 percent of his twos and nearly two-thirds of his attempts are the result of cuts, put-backs, or paint touches. Of all D-I freshmen, only Tuttle and Cody Zeller had usage rates of 20 percent or more while also notching offensive ratings over 120.
47. Oklahoma State
Predicted Pythagorean winning percentage: .825
Le'Bryan Nash was thought to be a one-and-done player, so the fact that he's still here speaks to his inconsistencies as a freshman. He had stretches where he was dominant (he scored 27 points in an upset of Missouri) only to disappear at other times.
48. VCU
Predicted Pythagorean winning percentage: .819
VCU is blessed with an abundance of guards. Troy Daniels, a victim of guard depth his first two seasons, is one of the top three-point shooters in the country, converting 38 percent of his 247 attempts. Many of VCU's offensive possessions included a three-point attempt, and Darius Theus handed out an assist on a good chunk of those possessions. The senior arrives in the A-10 as perhaps his new league's best pure point guard.
49. Murray State
Predicted Pythagorean winning percentage: .817
Murray State's quest for an undefeated season was well documented last year, but what perhaps went overlooked at times was just how great this team was on defense. The Racers were a top-25 team in defensive efficiency, and their 0.93 points allowed per possession mark was a full 0.10 points less than the OVC in-conference average.
50. Saint Mary's
Predicted Pythagorean winning percentage: .814
Mitchell Young had an injury-blighted season, but in 2010-11 he was one of the team's best rebounders and an efficient high-usage contributor as well. If the 6-9 senior returns to form, this front line improves even more.
51. Davidson
Predicted Pythagorean winning percentage: .814
De'Mon Brooks, the coaches' pick for SoCon POY, takes a ton of the Wildcats' shots while he's on the floor, but McKillop won't complain as long as the 6-7 junior puts the ball in the hole, rebounds, and grabs steals the way he's been doing.
52. Cincinnati
Predicted Pythagorean winning percentage: .812
I have no problem with a team that gets almost all of its points from its guards—Missouri fared pretty well last year against teams other than Norfolk State—but I do at least pause when confronted with an entire roster that has, at best, 3.5 known quantities.
53. Oklahoma
Predicted Pythagorean winning percentage: .812
Steven Pledger's three-point shooting numbers have gone up every season. Last year he was fourth in the Big 12 in both makes (72) and percentage (41.6). He's not just a long-range gunner either. For the first time in his career, Pledger attempted more twos (197) than threes (172).
54. Illinois
Predicted Pythagorean winning percentage: .810
Even when he's at his best, Brandon Paul leaves you wanting more. When a player erupts for 43 points on 15 shots against the No. 1 team in the country, the number of turnovers that player has is rightfully relegated to the fine print. In ten years, when Illini fans reminisce on the last great moment of the Weber era, they likely will not remember that Paul's big night included seven turnovers. New coach John Groce's emphasis on shooting is likely to help Paul become a more consistent shooter, but if the combo guard is ever going to reach his potential, he's going to have to rein in the giveaways.
55. West Virginia
Predicted Pythagorean winning percentage: .805
Juwan Staten played on a solid Dayton team as a freshman and was one of the nation's top assist men with a 39.8 rate. He has a nice handle and an understanding of how to put his teammates in a good position to score. His passing should give West Virginia's offense a big lift.
56. Mississippi
Predicted Pythagorean winning percentage: .796
The real hope for the Rebels comes in the form of two new players. Marshall Henderson averaged 11points a game on 45 percent shooting from three as a freshman for Utah before transferring to be closer to home. He is joined by 6-9 freshman Anthony Perez, a small forward who can also shoot from deep.
57. Akron
Predicted Pythagorean winning percentage: .792
Chauncey Gilliam and Brian Walsh are dangerous outside shooters. With so many good shooters, it's surprising Akron didn't attempt more threes, but it's hard to be critical on this point since the Zips made 52 percent of their twos in MAC play.
58. Wyoming
Predicted Pythagorean winning percentage: .790
Leonard Washington,The 6-7 senior, is a force in the paint on both ends of the floor, but especially defensively, where he grabbed more than 27 percent of opponents' misses (No. 11 nationally) and led the MWC in block percentage.
59. Villanova
Predicted Pythagorean winning percentage: .784
I expect Jay Wright to rein in the fouls this year, and that will be a big help for a defense that needs help. Last year the Wildcats bottomed out. This year the rebound will take them almost though not quite all the way back up to .500 in Big East play.
60. BYU
Predicted Pythagorean winning percentage: .783
Tyler Haws is back from a two-year LDS mission, andthere's little doubt the 6-5 "sophomore" can provide valuable support to Davies on offense. As a freshman in 2009-10 Haws hit 37 percent of his threes, and that was actually the worst number available from a wing who also made 54 percent of his twos and shot 92 percent at the line.
61. Robert Morris
Predicted Pythagorean winning percentage: .781
Senior point guard Velton Jones is the player that drives both the Colonials' attack and their defense. He was among the national leaders in usage, assist rate and steal percentage in 2011-12.
62. Bucknell
Predicted Pythagorean winning percentage: .779
At the wing, 6-5 junior Cameron Ayers is one of the conference's strongest all-around performers, one who buried 46 percent of his threes in a stellar sophomore season. He'll play alongside two-guard Bryson Johnson, a 40 percent three-point marksman who's ultra-efficient until he steps inside the arc.
63. Virginia
Predicted Pythagorean winning percentage: .774
Among returnees only Joe Harris used more than 15 percent of the Cavaliers' possessions last season and posted an offensive rating above 100. And of the newcomers, only Justin Anderson is really a high-volume scorer. This could be a tough year for the Virginia offense.
64. Drexel
Predicted Pythagorean winning percentage: .774
Drexel featured the most efficient offense in CAA play, as they knocked down 40 percent of their threes while also driving the lane and getting to the line. They were solid on the defensive end too, leading the league in both field goal defense and (by a mile) defensive rebounding. With all the returning talent, the CAA is the Dragons' to lose.
65. Iowa
Predicted Pythagorean winning percentage: .766
The Hawkeyes' per-possession performance was actually worse than that of 6-12 Minnesota. With that in mind, projections of an NCAA tournament bid could be one season premature. This is still a young team, with lone scholarship senior Eric May likely playing a role off the bench.
66. Colorado
Predicted Pythagorean winning percentage: .764
Because of his ability to get off the ground quickly, Andre Roberson is an elite shot blocker and he also generates plenty of steals for a power forward. While Roberson's offensive game can't match his defense, he used plays at an above-average rate last season with decent efficiency.
67. Washington
Predicted Pythagorean winning percentage: .756
C.J. Wilcox is about to make the unusual transition from sixth man to go-to guy. Last season, Wilcox was the odd wing out when Wroten forced his way into the starting five. The re-serve role worked well because Romar had to limit Wilcox's minutes to avoid overtaxing his injured hip. He still finished as the team's third-leading scorer. A terrific perimeter scorer (he's a 40 percent career three-point shooter), Wilcox made strides in creating his own offense and will put those skills to use this season.
68. Virginia Tech
Predicted Pythagorean winning percentage: .755
The Hokies have just eight eligible scholarship players, which makes things tough, but at least they return All-ACC selection Erick Green and rotation members Jarell Eddie, Cadarian Raines, and Robert Brown. Tech went 4-12 in conference, lost two starters and a rotation big, and forced an unrepeatable number of three-point misses.
69. Seton Hall
Predicted Pythagorean winning percentage: .751
The Pirates' shift toward a heavier perimeter orientation last season was good news for Aaron Cosby, who earned a spot in the starting lineup due solely to his 38 percent three-point shooting. That level of accuracy emerged from 175 attempts, so it would certainly seem to be a trustworthy number. But is it any more trustworthy than the 57 percent free throw shooting that emerged from the measly 42 attempts that a spot-up shooter could muster?
70. Colorado State
Predicted Pythagorean winning percentage: .748
Wes Eikmeier transformed himself from a supporting player to the go-to guy, using 27 percent of CSU's possessions during his minutes, but he didn't sacrifice anything in the way of efficiency. Still, his 102 offensive rating isn't quite what you'd like to see from a high-usage player; more trips to the free throw line (where he's an 88 percent shooter) instead of settling for 263 two-point attempts (where he made just 42 percent) would be a good start.
71. South Florida
Predicted Pythagorean winning percentage: .748
South Florida is due for a correction, possibly even two corrections. For eight games they played the most aberrantly sublime defense the Big East has seen in a very long while, and on top of that they were highly successful in close games. If the Bulls were bringing everyone back from last year I could believe that the great D could continue, but they lost three starters.
72. LSU
Predicted Pythagorean winning percentage: .748
It seems that Johnny O'Bryant, who clearly is talented, will only improve. While that may be true, of the 12 freshmen in the last five years who have carried a similar possession load with a similar level of inefficiency, only three have posted offensive ratings over 100 in their next season. I'm not saying that O'Bryant will not improve this season, but to assume that improvement to be a sure thing would be foolish.
73. Purdue
Predicted Pythagorean winning percentage: .744
D.J. Byrd is basically a taller version of the departed Ryne Smith. He doesn't do a lot out there other than shoot, but converting on 43 percent of your three-pointers isn't easy when you shoot as often as Byrd does. As a spot-up shooter, he's also unlikely to turn the ball over. Byrd excels in this role, the problem is he will likely be asked to do more this season.
74. Belmont
Predicted Pythagorean winning percentage: .734
While the Bruins will certainly miss efficiency stud Drew Hanlen in the backcourt, they may still have one of the best guard tandems in the league in seniors Kerron Johnson and Ian Clark.
75. Massachusetts
Predicted Pythagorean winning percentage: .734
The key is Cady Lalanne. If healthy, the 6-9 Lalanne could be the favorite for A-10 defensive player of the year. Constantly plagued by injuries, Lalanne has created a body of work on D that's impressive even under the scope of a limited sample size: block rate of 10 percent while also grabbing 23 percent of the available defensive boards.
76. St. John's
Predicted Pythagorean winning percentage: .734
Here are three educated guesses. There will be a transfer or two at the end of the season by freshmen and sophomores who lost out in the scramble for playing time. St. John's will improve their defensive rebounding dramatically. And the Red Storm will save their really big push into the Big East's upper tier for 2013-14.
77. South Dakota State
Predicted Pythagorean winning percentage: .734
For the first time since the Summit expanded into the Dakotas, Prospectus is projecting South Dakota State and North Dakota State to finish No. 1 and 2. The power axis of the conference is now firmly in the Dakotas, as evidenced by NCAA tournament appearances, television deals, and the location of the league tournament. Both programs have done a stand-up job of scouring Minnesota and the Dakotas for the best players who were previously overlooked due to the lack of any D-I programs in much of that area. Both SDSU and NDSU are stacked with talented guys from that region who stayed close to home and will make their teams tough to beat in 2012-13.
78. Boise State
Predicted Pythagorean winning percentage: .728
Derrick Marks burst onto the scene as a freshman and became the Broncos' highest usage player, putting up an admirable 100 offensive rating thanks to a tremendous ability to get to the free throw line.
79. Lehigh
Predicted Pythagorean winning percentage: .724
Lehigh authored one of the most shocking narratives of last season's NCAA tournament by knocking off Duke in a 15-over-2 upset. Upon closer inspection, however, the Mountain Hawks' 75-70 unseating of the vaunted Blue Devils wasn't all that shocking. Lehigh relied on the same strengths it had during the course of its 11-3 Patriot League regular season and three-game sweep of the conference tournament: the high-volume, ultra-efficient offense of guard C.J. McCollum and post Gabe Knutson, and a smart defensive scheme that forced turnovers while avoiding fouls.
80. College of Charleston
Predicted Pythagorean winning percentage: .719
Notable newcomers include junior college transfer Anthony Thomas, a 6-7 forward, and Canyon Barry, a 6-6 freshman and the son of Rick Barry. Had Cremins stayed another year, Canyon would've become the third Barry to play for him, following half-brothers Jon and Drew.
81. Washington State
Predicted Pythagorean winning percentage: .718
Past their top six players, the Cougars have a lot of question marks, and the starting group will have to find a way to create shots without a true point guard. Those shortcomings will keep WSU in the second division of the Pac-12.
82. Central Florida
Predicted Pythagorean winning percentage: .715
UCF is something of a wild card. There's no postseason to shoot for, but with Keith Clanton and Isaiah Sykes back and Oklahoma transfer Calvin Newell eligible in December, the Knights still have appreciable talent after last year's NIT berth.
83. Oregon State
Predicted Pythagorean winning percentage: .715
College Basketball Prospectus contributor Ken Pomeroy did terrific work on his blog during the 2011-12 season to research the variability of three-point shooting. Among his most provocative findings was that teams have essentially no control over the percentage their opponents shoot from beyond the arc. That's not to say that three-point defense doesn't exist, but the short NCAA season doesn't produce a large enough sample size for the stat to normalize. Pomeroy's research should be hailed in Corvallis because Oregon State died by the three again and again last season. Opponents made 40 percent of their threes against the Beavers.
84. Manhattan
Predicted Pythagorean winning percentage: .713
In Steve Masiello's first season at the helm, the Jaspers played a style very reminiscent of Louisville under Rick Pitino. That's no surprise considering Masiello was a walk-on at Kentucky and then an assistant under Pitino. By shutting down the three-point line, Manhattan managed to be the second-best defensive team in the MAAC last season. What people don't realize is that it was also the second-best offensive team.
85. South Carolina
Predicted Pythagorean winning percentage: .712
South Carolina allowed opponents to make more shots than almost any other SEC team in recent memory, and when they did force a missed shot, they were unable to gather in the rebound. Even with a bare cupboard, the defense under new coach Frank Martin can only improve from last year's debacle.
86. Fresno State
Predicted Pythagorean winning percentage: .712
It sure didn't take long for former Texas assistant Rodney Terry to deliver on his reputation as a stellar recruiter, convincing RSCI No. 55 prospect and Fresno native Robert Upshaw to stay home for college. The seven-footer originally committed to Kansas State, but when Frank Martin bolted for South Carolina, Terry swooped in for what might have been the coup of the entire recruiting cycle.
87. Detroit
Predicted Pythagorean winning percentage: .712
Detroit is one of the few Horizon League teams that looks to score in transition. They should. The Titans' offense last season was fantastic in transition, but ordinary in the half-court. With junior point guard Ray McCallum Jr., it makes sense to run.
88. Penn State
Predicted Pythagorean winning percentage: .711
We don't really know what kind of approach coach Pat Chambers is going to bring over the long run to Bryce Jordan. At a minimum, however, we can expect Penn State and its opponents to shoot a lot of three-pointers. In order to win games, it therefore follows that you should try and stock the cupboard with players that can shoot. Right now, that's a scarce commodity in State College.
89. Vermont
Predicted Pythagorean winning percentage: .710
First-year coach John Becker clearly stressed the advantages of an unguarded 15-foot shot and urged the Catamounts to get to the line in 2011-12. The additional free throws fueled Vermont's offense, and the squad posted their highest efficiency since 2009.
90. Clemson
Predicted Pythagorean winning percentage: .708
Devin Booker and Milton Jennings are both good players who could be even better, but, I'm not comfortable declaring them 2013 superstars. There's a lot of potential on this roster, though. Bernard Sullivan can be a lot better than he showed last season. K.J. McDaniels is progressing and fast. And BYU transfer Damarcus Harrison is a high-potential scorer, even if he didn't blow anyone away last year. There are a lot of ifs—I'm not ready to buy in just yet.
91. North Dakota State
Predicted Pythagorean winning percentage: .708
The team had the largest gap in the Summit League between its actual points per possession output and its points per effective (turnover-less) possession number. That means a ton of their possessions were wasted by committing turnovers.
92. Illinois State
Predicted Pythagorean winning percentage: .702
Well-known among Missouri Valley coaches, 6-9 senior Jackie Carmichael is strangely underappreciated nationally. Last season he converted 53 percent of his twos and drew six fouls per 40 minutes. Carmichael is tenacious on the glass, and grabbed nearly 30 percent of opponents' misses during his minutes, good for fifth nationally.
93. North Texas
Predicted Pythagorean winning percentage: .701
The reason the Mean Green will reestablish themselves in the conference's upper echelon this year is the continued emergence of 6-8 sophomore Tony Mitchell. North Texas has a star on its hands. Mitchell was named Sun Belt freshman of the year, and was the only freshman named first team All-Sun Belt. Playing in UNT's last 23 games, Mitchell was the most efficient high-usage player in the Sun Belt last year; his 112 offensive rating was a function of shooting 61 percent from the field, sinking 74 percent of his 115 free throw attempts and rebounding nearly 30 percent of opponent misses. On defense he finished in the top 15 nationally in block percentage. At the time Mitchell stepped on the floor, the Mean Green was ranked No. 266 nationally on offense; by season's end, they were 159.
94. Dayton
Predicted Pythagorean winning percentage: .700
Picked in the preseason to finish eighth, Dayton is this season's A-10 team flying under the radar. Perhaps the ranking is a testament to the A-10's depth, but it feels low for a squad containing a potential conference player of the year in Kevin Dillard. After Archie Miller installed a structured offense that still allowed play-calling freedom, Dillard was arguably the conference's top guard. He used 81 percent of Dayton's available minutes and assisted on 39 percent of the team's field goals (the conference's top mark).
95. Princeton
Predicted Pythagorean winning percentage: .699
Coach Mitch Henderson's version of the Princeton Offense is not especially slow (Princeton was fourth in the conference in tempo), but is brutally efficient. The Tigers posted an effective field goal percentage of 56 in conference play while leading the Ivy League in turnover rate. A lot of that efficiency can be attributed to 6-7 senior Ian Hummer, who led the Tigers in points, rebound rate, and assist rate, an unbelievable feat.
96. East Carolina
Predicted Pythagorean winning percentage: .696
In 2010-11, when East Carolina recorded their first winning season in 14 years, the Pirates got to the free throw line at a better rate than all but five teams in the nation. Last season, only one C-USA team was worse at getting to the line.
97. Richmond
Predicted Pythagorean winning percentage: .694
Richmond's guard-heavy motion offense features dribble control and numerous threes. As a trio Cedrick Lindsay, Kendall Anthony, and Darien Brothers made nearly 40 percent of their shots from long range. The guards used roughly 593 A-10 possessions and committed a turnover on only 13 percent of those touches.
98. Middle Tennessee
Predicted Pythagorean winning percentage: .687
Middle Tennessee's historic year significantly raised expectations in Murfreesboro. The 27 wins were the most in a single season for the program. In the Kermit Davis era, Middle Tennessee has now finished with a winning conference record in eight of ten seasons but has not been able to translate that into a single NCAA tournament appearance. (The Blue Raiders haven't been to the Big Dance since 1989.)
99. Oregon
Predicted Pythagorean winning percentage: .683
If small forward Arsalan Kazemi, a transfer from Rice who was granted a hardship waiver just days ago, can maintain his elite rebounding and show improvement as an outside shooter against Pac-12 foes, he's got a chance to sneak into the second round and become the first Iranian player ever drafted. Adjusted for strength of schedule, only Colorado's André Roberson posted more wins above replacement than Kazemi among returning Pac-12 players.
100. Marshall
Predicted Pythagorean winning percentage: .678
Tom Herrion's Marshall squad had the highest RPI of any team that didn't make the field of 68, and with Dennis Tinnon and DeAndre Kane both returning, the Thundering Herd have one of the league's best inside-outside tandems.
Excerpted from College Basketball Prospectus 2012-2013, available both as a PDF and as a paperback. The book was edited by John Gasaway. Find more at Basketball Prospectus. Top image by Jim Cooke.