I don't remember now what was in my letter, which I'd addressed to the very nonspecific "SportsCenter anchors." I'm sure it was your standard fan mail—"I'm a big fan, I watch every morning, I want to be on ESPN one day." I don't think I asked for a reply, and I definitely didn't ask for signed headshots.
I dug up these photos from under my bed at my parents' house over the holidays. Why I never threw them away, I can't say. But it makes complete sense that I would have written to ESPN in the first place. It was 1996, and I was 12, and I would have been too old and too cynical to have actual athletes as role models. (Although I did send the Penguins a poem about Mario Lemieux when he was diagnosed with Hodgkin's lymphoma in 1993. I was not and have never been a Penguins fan. I was an odd kid.) But sportscasters were different: They were celebrities, but they were accessible. They did something I could aspire to one day.
I watched a ton of TV and read a lot of newspapers, and I figured fairly early on that if I wanted to be in the sports world, a job in sports media was the only way to make it happen. And back in the mid-'90s, ESPN was the national sports media. And I was a total and unapologetic fanboy.
Once, on a drive to Boston, I made my parents go out of their way to stop at ESPN headquarters in Bristol. I wasn't able to do a studio tour since I hadn't arranged it in advance. But I did see Drew Bledsoe in the parking lot, in full pads. Presumably he was there to film a "This Is SportsCenter" commercial, but I was sold on the fantasy. Athletes in uniform walking around! Real-life ESPN was exactly like TV ESPN!
It's not hard to see why I was into ESPN, nor is it hard to see why, 15 years later, that ship has sailed. The anchor banter that made it seem as if the guys at the desk were genuinely good friends. The slang, the attitude, the catchphrases. The slick graphics and cranked-up metal over highlight reels that condensed a day in sports into a neat little ADHD package. It was the perfect product for an over-caffeinated 12-year-old boy, and it still is, which is part of the problem. ESPN continues to do many of the things that made us fall in love with it, but I think we've just grown up.
G/O Media may get a commission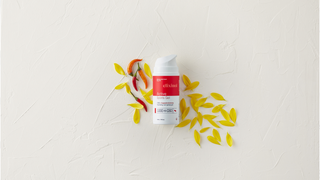 A few months after I mailed my letter, responses started to trickle in. Over the span of a few weeks, I received eight separate envelopes from ESPN. Inside each was an anchor's signed headshot, with no note or letter or job opportunity. I don't know how I ended up with these eight. Maybe they were the ones who reached into the officewide slush pile, or maybe some fan-mail coordinator singled them out for their signatures. I still have a soft spot for the ESPN Eight, and I still feel a twinge of guilt when it's time to be critical of one. They and their co-workers indirectly got me excited about sports media in the first place, so don't I owe them something?
How about: a belated but sincere thank you. Click through to see all the photos.
Keith Olbermann left ESPN in 1997, and now hosts Countdown on CurrentTV.
Dan Patrick left ESPN in 2007, and now hosts his syndicated radio show.
Stuart Scott is still with ESPN.
Rich Eisen left ESPN in 2003 to work for the NFL Network.
Linda Cohn is still with ESPN.
Steve Levy is still with ESPN.
Kenny Mayne is still with ESPN.
Larry Beil left ESPN in 2001 and is now the sports anchor for ABC7 News in San Francisco.