I went to a Clippers game with Bill Simmons, heard him explain why other players don't like Blake Griffin, and joined him in making fun of a pre-shitstorm Donald Sterling, who sat, inert, across the court from us. ("Maybe it's like a Weekend at Bernie's kind of thing.") I ate sushi with Bill in L.A., watched him tape podcasts in New York, talked to him on the phone, and emailed with him, and when it was over, I had a bunch of quotes that didn't fit into my Rolling Stone profile, but would, I thought, interest Simmonsologists, including Deadspin's own Tommy Craggs, who is quoted in my piece.
Someone suggested I compile these quotes and offer them to Deadspin, in exchange for a link back to my article. I hear you guys follow Bill's work very closely. Is that right?
1) There will probably be another edition of The Book of Basketball
"I've got to re-do the pyramid to figure out where LeBron James is. I think I'd put him sixth, all time. Michael Jordan, Bill Russell, Kareem Abdul-Jabbar, Magic Johnson, Larry Bird, and then LeBron. Kevin Durant might be in the top 50 or 60 now. Dirk Nowitzki moved into the top 20. Maybe I'll charge people half-price, or you can get a discount if you bring back your copy of the old book."
2) He no longer hates the name Grantland
"I swear to God! I'm not just saying that. I knew two things about the site: I didn't want to have ESPN in the name, and I didn't want to have my name. No writer wants to say, 'Yeah, I'm writing for billsimmons.com.' If we had named it The Goat, which was Chuck Klosterman's idea, the t-shirts would've been unbelievable, but it wasn't a great name."
3) The end of the Heat-Spurs game six last June made him miserable.
"I had bad bronchitis, and I was messed up on medication. As soon as it became clear San Antonio had clinched the series, I was like, This is great. I was excited to go home and see my family, just lie in bed for two days. Then it flipped. And we were like, We've gotta go on TV and talk about that? I took that one hard." Also: He kinda hates the Heat.
G/O Media may get a commission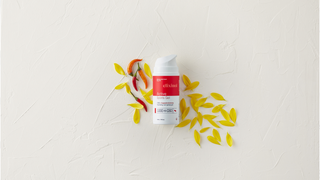 4) David Stern hates him.
"David Stern hates me. I wrote some negative stuff about him during the last lockout, and I think he took it personally. I sat next to him at a documentary screening once. He said to his wife, 'This is Bill Simmons.' There was a little contempt in his voice. She shook my hand like I had just pooped in it."
5) If you want a job at Grantland, stop being a jerk on Twitter.
"We have a kind of 'no dicks' policy. We try to hire decent people, not people who are assholes or cause trouble. We'll look at someone's Twitter feed and see what's on there, and if it's somebody who's starting fights, I don't want to hire that person."
6) He's a Stone Temple Pilots defender.
"Their stuff has kind of aged pretty well."
7) He helped poach Nate Silver from the New York Times – and it wasn't difficult.
"I did a podcast with Nate, and he was asking questions about Grantland. I could tell he wasn't asking only out of curiosity. That day, I sent a long email to John Skipper and a few other people, recapping everything. We were underdogs to get him, but I thought we had a chance, because the Times was being arrogant. I don't want to betray Nate, but some of the things he was saying to me—they were treating him like he was just another one of their writers. 'We're the New York Times, we'll be fine.' After the credibility he gave them, and the attention—there's no way you let that guy go. You've got to be idiots. I've got no problem saying that. I think they really fucked up."
8) He jinxed the Pats' 2008 Super Bowl victory.
"When there were two minutes left in the game, my dad and I took a picture with the scoreboard behind us, like, 'Hey, we're going to go 19-0!' And I do feel like that might have singlehandedly swung the game. People don't mention that. They mention the [David] Tyree catch, but they don't mention that picture, or God going, 'Really? You're taking a picture? Alright, watch me change the outcome of this game.' The larger point is, every Pats fan felt that way. Karma killed us."
9) In Now I Can Die in Peace, he wrote that the shelf life of a sportswriter is eight to 10 years.
"And I might've been right, hahaha."
10) Not only did he not force Magic Johnson off NBA Countdown, he thinks Magic will come back.
"I don't know if I would've come back for a second season of Countdown if I knew Magic wasn't coming back. I was really on the fence—I made a pro-con list and everything. I genuinely liked him, and I think he liked me. I thought it was funny that I was blamed for him leaving the show. He's one of the three or four most competitive basketball players of all time. Is he gonna get pushed out by me? Ridiculous. But the reality is, the people who run ESPN don't like the perception that I have a lot of sway. They're not like, 'Gee, I wonder what Bill Simmons thinks.' The real world doesn't work that way. And by the way, I still think there's a chance Magic comes back at some point. My guess would be that he misses it."
11) He regrets some of the stuff he said in Those Guys Have All the Fun, the ESPN oral history.
"I came off like an asshole. When I did that interview, I was mad at ESPN. I should've shut the fuck up. Then the book came out, and I was crestfallen for an hour. 'I'm such an idiot.' My former editor [Jay Lovinger] made it seem like I was a pain in the ass, and that made me mad. But I've gotta be honest, if you read that book and see some of the shit [Keith] Olbermann did—if I'm considered difficult, then I've got to be a .5 out of 10 compared to what he did."*
* Olbermann is a favorite punchline for ESPN staffers. Before one NBA Countdown taping, a stage manager mentions that he works with Keith. "You have Keith? No wonder you like us so much," one of the hosts says, and everyone laughs.
12) He might leave ESPN.
The NBA's current TV deals with ABC/ESPN and TNT run through the 2015-2016 season, and Fox Sports and even NBC are expected to bid aggressively for subsequent rights. "My contract expires next year. If ESPN doesn't have the broadcast rights to the NBA, it will make me re-evaulate what I should do next. I want to work for whoever has the NBA."
13) He's made peace with nearly everyone he's antagonized.
"Doc Rivers and I talked on the phone. Isiah Thomas and I did a handshake hug. I think the guy who's maddest at me now is Rick Barry. I said in my book that he was unlikeable. He was! He was the most loathed guy in the league, probably of all time. There were millions of stories about him. I ranked him 23rd in the book. That's pretty good."
14) ESPN is his other spouse.
"I had a weird epiphany about ESPN last Christmas. Sometimes my wife gets mad because I watch football all day—which is funny, since me watching sports pays for everything. Also, we began dating in 1998. At some point, I said to her, I'm gonna watch sports on TV, and I'm gonna go to games. That's what I do. I couldn't go Christmas shopping with her because football was on, and she's like, You and your football. Even 15 years later, she thinks I'm gonna change. In the analogy, ESPN is me and I was my wife. I kept saying, Ugh, if only they did this and that. ESPN is a complicated place. Many people have used pieces of the company to their advantage. You can do a radio show and go home, or you can do a radio show, then badger the website until they let you write for them. I've probably done it the best, and I don't mean that as a compliment to myself."
15) Pearl Jam > Nirvana, because Kareem Abdul-Jabbar > Bill Walton.
"Because they lived—I feel like that counts. It's almost like you gain cred if somebody dies or the band breaks up prematurely. The fact that Nirvana blew up so fast has to work against them. It's like they were Bill Walton in '77. You'd take that Bill Walton against anybody, but he had only a couple of good years, and you had 20 years of Kareem."
16) Joe Montana > Tom Brady.
"The rules were different when he played. Guys could dive at his knees, hit him in the head, crush his receivers over the middle. If Brady wins a fourth Super Bowl, then I'd say Brady."
17) Here's why he's not following you on Twitter.
"I only follow people who don't tweet a lot. I have good friends that I don't follow."
18) He can't name the won-loss record of the 2004-2005 Celtics from memory.
"They went either 47-35 or 46-36." No, they went 45-37. "Fuck."