We love it when our name-inees display some competitive spirit, so we were thrilled to receive an email in that vein last night from Bulltron competitor Bernie Wagenblast. Here's what he had to say:
I just learned I'm the #15 seed in the Bulltron Regional. I admit it's going to be tough to knock off Bufus, but I might just be the Cinderella name this year! In fact, if I was born a girl, my mom would have named me Cinderella Wagenblast, so that would be appropriate. ;-)

As they say with the Oscars, it's just an honor to even be nominated.
While we can't help but bemoan the chromosomal happenstance that robbed the world of a Cinderella Wagenblast, we take solace in the fact that Bernie's no slouch in the onomastic arena himself. But he's right: Toppling titanic 2-seed Bufus Dewberry would be an undeniable Cinderella story, no matter how much our colleagues might take issue with the term. We won't begrudge the transportation-communications guru any bump in the polls he might get from this mention — call it extra credit for writing in.
Yes, this is a good week for nodding in agreement that there's a certain thrill in an upset victory — distractedly, of course, as we're doubtlessly glancing at a nearby screen to watch Dayton beat Syracuse or Kevin Canevari drop that Nae Nae for the umpteenth time. We have several upsets brewing already in the first two regions of the tournament, particularly the Sithole: Most notably, 15-seed upstart Jetta Disco has a 750-vote lead on #2 Jetsy Extrano. So be it: Seeding is a notoriously imprecise art. But the hours of arguing over whether Joe Shortsleeve really deserved his 3-seed in the 2011 Bulltron while Col. Many-Bears Grinder languished at #13 are what drew us to NOTY in the first place. Well, that and the names.
We start today's voting in a region named for Crescent Dragonwagon, who also contacted NOTY in days of yore. "If slightly distressed that you have nothing better to do with your time, I am nonetheless honored. I only wish I had known earlier, so I could have gloated in my achievement more." Gloat on, Crescent.
G/O Media may get a commission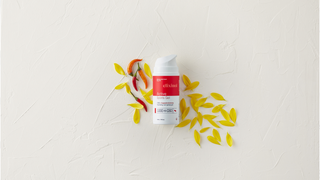 Dragonwagon Regional
#1 Karhonda Porcha, who was stopped for a seatbelt violation and found to be hiding drugs in her crotch, vs. #16 Handful Pour, a guard on the Hibbing Community College basketball team.
#8 Tumpsey Speeks, who like Bulltron's Radiance Ham appeared in a 2010 Houston Press name list, vs. #9 Equanimeous St. Brown, a trilingual high school wide receiver.
#5 Tertius Zongo, former Prime Minister of Burkina Faso, vs. #12 Mahogany Barbee of Chicago.
#4 Bubbles Chwat, former CCNY campus-newspaper business manager, vs. #13 Polycarp Pengo, Archbishop of Dar-es-Salaam, Tanzania.
#6 Poopa Dweck, cookbook author, vs. #11 Unique Mayo, a high school shooting guard.
#3 Precious Wingo-Waller, theater-troupe president at UC Santa Cruz, vs. #14 Maverick Couch, who made national headlines by winning a legal battle to wear a shirt reading, "Jesus is not a homophobe" in school.
#7 Jigme Thinley, a former Prime Minister of Bhutan whose name forms a totally nonsensical yet formally complete English sentence, vs. #10 Jagger Slippery, a high school linebacker.
#2 Dr. Eve Gruntfest, Professor Emeritus of Geography and Environmental Sciences at the University of Colorado Colorado Springs, vs. #15 Ginger Pinholster from the American Association for the Advancement of Science.
Chrotchtangle Regional
#1 Alkapone Cruz-Balles, Hawaiian car-jacker, vs. #16 Becky Lecky, London pool player.
#8. Jerqwinick Sandolph, LSU defensive back, vs. #9 Shitavious Cook, charged with murder.
#5 D'Olajuwon Swanks, high school guard and our play-in winner, vs. #12 Soviet Howie, North Carolina plaintiff.
#4 Fawaz Wazwaz, alleged mortgage-fraud co-conspirator, vs. #13 Fuifui Moimoi, Tongan rugby player.
#6 Dr. Xerxes Mazda, Deputy Director of Engagement at the Royal Ontario Museum, vs. #11 Kodiak Yazzie, real-estate sales counselor.
#3 Norman Bevis Many Fingers, an Alberta man who shot two fighting dogs, vs. #14 Fuzzbee Morse, composer for films.
#7 Airwrecka McBride, "Prepster Parent," vs. #10 Chillie Poon, 1996 Miss Hong Kong runner-up.
#2 Squeegee Santillian, AskMen Canada contributor, vs. #15 Kermit Rainman, Christian brand consultant.
Voting ends tomorrow at 5 p.m. EDT (polls for the other half of the bracket are still open; those close at 5 p.m. today). May the best name win! Follow us @notytourney for updates and send any nominees to nameoftheyear@gmail.com. We'll be back Friday with Round 2.
Tom Schroeder has been helping with the Name of the Year blog since 2013. You can follow him on Twitter @tomschro.
The Concourse is Deadspin's home for culture/food/whatever coverage. Follow us on Twitter: @DSconcourse.