Early this morning, a cargo truck overturned on a Detroit highway, scattering boxes of frozen chicken wings across the asphalt, capping off what has been a remarkable year for highway-spill enthusiasts. Let us now stroll down food-spill memory lane. Watch your footing, it might be slippery.
The year started off slowly, but finally in March, there was a corndog spill near Shreveport, La.
The spills started picking up steam in the summer. There were two separate Bud Light spills in 2014: The first, in June, happened in North Dakota, and was followed by a September spill in the Houston area. A massive Red Bull spill menaced I-95 in Florida in early July.
G/O Media may get a commission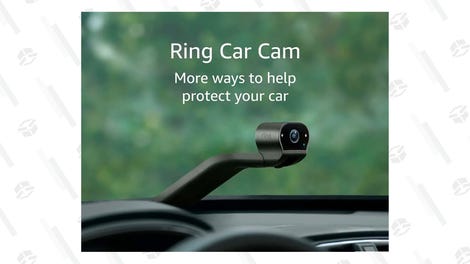 In August, a fish spill took place in Thailand. Woof. Closer to home, a "cranberry sludge" spill marred a Massachusetts roadway, while a butter-and-whipped-cream spill hit Indianapolis that same month.
September brought a food-coloring spill in Kentucky. (Rubbing alcohol: That's the stuff to use on food-coloring stains.) There was also an orange spill in San Diego County.
November saw a spill of frozen turkeys—what else?—in California. (Better that than the truck carrying live turkeys that overturned in Virginia over the summer. And better that than the overturned truck carrying live calves, half of which were killed in the accident. Oh, God, this is getting too sad.) Later that month, just to the north, a truck carrying 50-pound bags of dog food tipped on a Washington highway. There was also a spill of frozen meat in Waco.
Yes, it's been a great year for roadway food spills. Did we miss any? Let us know down in the comments.