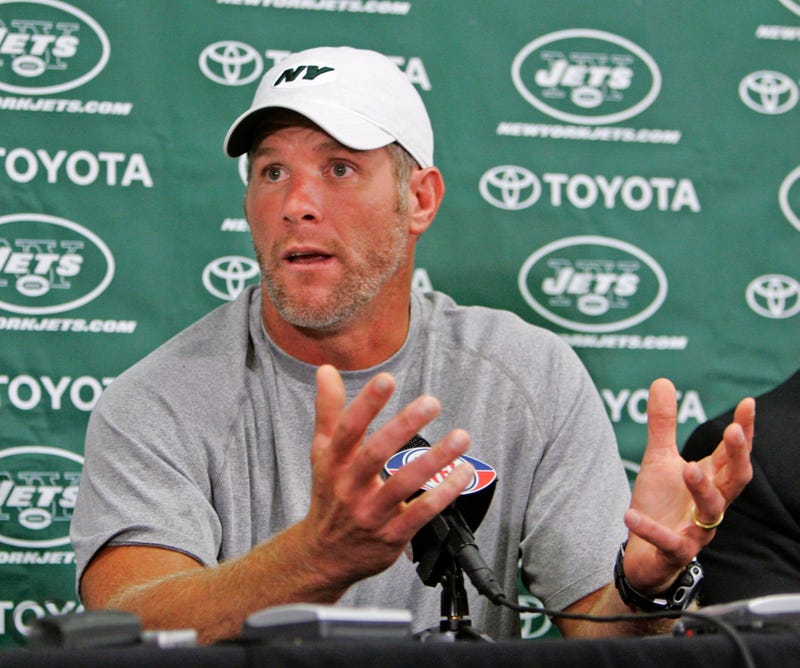 The fine folks at Charitybuzz are auctioning off a once-in-a-lifetime opportunity to have former NFL quarterback and Hattiesburg townie Brett Favre throw the ol' pigskin around with your kid for an indeterminate amount of time. Sounds like a great deal? Sure! That is, until you get to the fine print.
Bid now on the exclusive opportunity to have legendary football star Brett Favre come toss around a football with your child and his or her friends at school or football practice in the Sumrall, Mississippi area.
That's right, the offer is only available to residents in the immediate area of Sumrall, population 1,421 and part of the Hattiesburg Metropolitan Area, which is a thing.
Terms: Valid for the Sumrall, Mississippi area only. To be scheduled at a mutually agreed upon date. Based upon availability. Expires 1 year from the close of auction. Winning bidder and guest(s) subject to security screening. Cannot be resold or re-auctioned. Travel and accommodations are not included.
You've only got one year to make good on this if you win, so act now before he unretires again and you lose your opportunity. Although, even though it's clear that Favre will not travel to you, the language appears to have a loophole.
Shipping and Handling The minimum shipping, handling and applicable insurance for this item is $9.95. Additional shipping charges may apply based upon the location of the winner. Hard copies of tickets, travel certificates and merchandise are shipped via FedEx or professional shipping service. Detailed redemption information for non-tangible items will be emailed to the winning bidder.
Just $9.95 S&H? That won't ship the whole Brett Favre to your front door. Maybe one body part at most? Surely that price can't be right.
The bidding is now up to $3,750 and you have until Thursday afternoon to bid on this estimated $10,000 value. Act now, supply is limited.