The Philadelphia 76ers managed to beat the Minnesota Timberwolves last night, bringing their season record to 1-17 and avoiding tying the record for most consecutive losses to start a season. They remain the grossest team in the NBA.
For an actual NBA team, this would not be a victory to be all that proud of. The Sixers won 85-77 and shot 39 percent from the floor against the second-worst defensive unit in the league. (The T-Wolves are allowing 109.6 points per game.) Philadelphia also turned the ball over 18 times, shot 5-of-24 from behind the three-point line, and somehow managed to score just nine points in the second quarter. It was a fittingly miserable performance by both teams, considering the game started with neither squad knowing which basket they should be shooting at:
Now that the prospect of an 0-82 season is off the table, it's time to start wondering if the Sixers can go on to become the most dreadful team in NBA history. With last night's win, their point differential climbed to -13.2 on the year, putting them just a couple of points off the all-time worst mark of -15.2, set by the Dallas Mavericks during the 1992-93 season. The Sixers are currently on pace to win about five games, which would make them four losses worse than the previous losingest team in NBA history, the 1972-73 Sixers. (The Bobcats only won seven games in 2011-12, but that was a strike-shortened year.)
If there's one stat that should make you feel pretty certain that the Sixers are destined to become a garbage team like none we've ever seen before, it's probably the one that ESPN's Tom Haberstroh dug up before last night's win:
I took a closer look at the Sixers' ineptitude this season and found that they've held a double-digit lead just four minutes this season. Four whole minutes! The last time they got out to a 10-plus lead was in the second quarter against the Houston Rockets back on Nov. 14. That's 34 straight quarters without enjoying a comfortable lead. In fact, the worst team ever, the 2011-12 Charlotte Bobcats, held a double-digit lead for 3.4 percent of their overall minutes. The Sixers right now? Try 0.49 percent or one-seventh as often as the worst team ever.
G/O Media may get a commission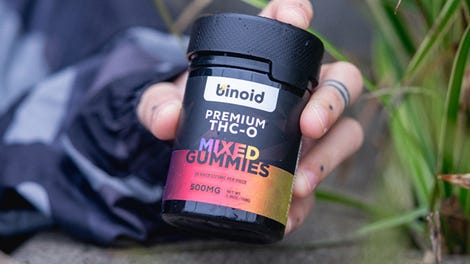 25% Off + Free Shipping
Binoid THC-O Gummies
The Sixers play the Thunder tomorrow night. They will probably lose by 30.