Just when we thought Lionel Messi would finally end Argentina's trophy drought and in the process get those dumb doubters from his native homeland off his back for good this weekend, Gonzalo Higuaín went ahead and shat the bed. Since we can't sing the G.O.A.T.'s praises today, let's at least take some solace in running through Higuaín's most deplorable misses in big spots over the years. And there are a lot.
We must unfortunately begin with the rawest wound, that damn tap in he bungled on Saturday against Chile. The miss isn't totally his fault, as Ezequiel Lavezzi's pass could've been a little squarer, the angle is legitimately a tough one, and if this were some other player without a history of numerous choke jobs in big moments, we might be inclined to give him the benefit of the doubt. But not Higuaín. At his best, he is one of the best pure strikers in the world. He can't go around missing open nets from a yard out and expect not to hear about it.
Still, that miss was only the last kick of extra time after the match had finished 0-0 in regulation. It meant penalties awaited. An opportunity for the striker to redeem himself. You can guess what he did with that chance:
As big of a moment as the Copa América final for one of the tournament favorites desperate to win some silverware for what has been a golden yet oft-maligned generation, it wasn't the biggest miss of his career. No, that dubious honor is reserved for this little ditty from last summer early on in the World Cup final against Germany:
Again, not the easiest shot he'll ever take in his life (though by no stretch is it much different from the scores of goals he's regularly slammed home for Napoli and Real Madrid), but come on man! You could've quite possibly won the World Cup! Argentina manager Alejandro Sabella put it best:
In between those two fuck-ups with Argentina, Higuaín had himself another meltdown during the league season. Facing Lazio on the last match of the year and needing a win to leapfrog their opponent for third place in Serie A and the all-important Champions League berth that comes with it, Napoli found themselves 2-0 down after the first half. Higuaín stormed back with two goals in the second, coming close to shedding his bottler image. Close, but not quite. With the game tied at 2-2, Napoli won a penalty that would give them the lead. Higuaín stepped up to the spot. His form might look familiar:
Napoli went on to lose 4-2.
That penalty miss and its eery similarity to the one he punted into the stands in Santiago this weekend wasn't the only evidence of Higuaín's practiced ineptitude. About a year ago, he flubbed a very similar chance to the shoulda-been Copa-winner:
On that one, he actually managed to miss it in the other direction. Maybe the third time will be the charm and should he find himself in front of an open net next season he'll, you know, find a way to roll the ball over the goal line instead of the touchline.
The penchant for missing big goals in big games even goes back to his Real Madrid days. Here he is in the second leg of the Copa del Rey against Barcelona back in the 2011-12 season. After losing 2-1 at home, Real needed a quick response at the Camp Nou to give them any hope of progressing. You know what happened next:
The match finished 1-1, sending Barça through into the semifinals. They went on to win the whole thing.
G/O Media may get a commission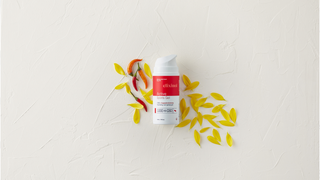 A couple seasons before, Real met Lyon in the Round of 16 in the Champions League. Dreaming of making it to the final that was to be held on their own Santiago Bernabéu stadium, the Spanish club suffered a disappointing though not fatal 1-0 loss in the away leg. Returning home, everyone suspected they'd respond with a big win. But Higuaín did this during his one-on-one with keeper Hugo Lloris:
Lyon would cling to a 1-1 draw and make it through to the next round.
So what are we left with after all this? Higuaín is still a very talented striker who guarantees your club goals but probably not in the crucial moments when you most need them. He's a deserving Argentine international who nevertheless has played a large part in their failures on two of the biggest stages in the sport. He should probably have a trophy case twice as big as his current one, and with his assistance we should all be able to hail Messi as hands-down the best soccer player of all time. But he doesn't and we can't so fuck that guy, okay?