Here is a very incomplete list of places in our great nation where you can watch sports while eating Chinese food today—as suggested by you, our readers. If you have more ideas, please let us know in the comments. All endorsements sic'd.
Arlington, Va.
Hunan Number One
3033 Wilson Blvd.
Reader endorsement: "36oz draft beers all the time. The tap is simply labeled 'Beer.' We think it's Natty Ice." "2 big-screen TVs in the bar area. It makes up for this with $4 liters of beer from 11a-8:30p, 7 days a week. Merry Christmas."
Colonia, N.J.
Treasure Garden
616 Inman Ave.
Reader endorsement: "10 flatscreens NFL ticket and sick SCHEZWAN pork.. GET some!"
Brattleboro, Vt.
Panda North
1332 Putney Rd.
Reader endorsement: "Honestly the best americanized chinese food I've ever eaten." [Ed. note: Agreed.]
G/O Media may get a commission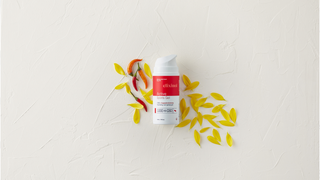 San Diego, Calif.
Mandarin House
6765 La Jolla Blvd.
Reader endorsement: "it usually has the NBA on at the one TV at the bar. It'll be open."
Berkeley, Calif.
Albert's Sports Lounge at King Tsin Restaurant
1699 Solano Ave.
Yelp! endorsement: "...there is also a very quiet, but welcoming bar attached to the restaurant that makes for a great venue to watch sporting events in a more secluded, intimate environment."
Farmington Hills, Mich.
Hong Hua
27925 Orchard Lake Rd.
Yelp! endorsement: "Welcome to the best Cantonese cuisine food in Michigan. Everything on the menu is wonderful."
Carrollton, Tex.
Secret Recipe Asian Bistro
1404 W Hebron Pkwy, Suite 103
Reader endorsement: "Big Screen TV, kick ass food."
Irving, Tex.
Little Hunan
7447 N Macarthur Blvd.
Yelp! endorsement: "They have the best Chinese food you can find in DFW area."
Revere, Mass.
Peter Woo's
374 Broadway
Yelp! endorsement: "The freshest and best chinese food around. Peter, Tony, and Gene are amazing hosts and you will love your experience at Peter Woo's. Don't sit at a table, sit at the bar and have them plan your menu for you."
Salem, Mass.
Fantasy Island
516 Loring Ave.
Yelp! endorsement: "Hands down the best Chinese food in the area. The best I've had that has come close to this is all the way up in Wells, Maine which is too damn far to drive for a decent chicken finger."
Mansfield, Mass.
Cheng Du
249 N Main St.
Reader endorsement: "Boom! Search is over."
Eden Prairie, Minn.
Great Mandarin Restaurant
8251 Flying Cloud Dr.
Yelp! endorsement: "Great Chinese food, full bar and happy hour from 3 to 6... Try the Triple Grand Duke and Young Chow fried rice!"
Milwaukee, Wisc.
Long Wong's
5230 W Bluemound Rd.
Yelp! endorsement: "American style chinese food and sports bar. It's unique and it's fun. Where else can you get 25 cent wontons, dollar egg rolls, and a Hacker Pschorr stein at the same time?"
Chicago, Ill.
Chens
3506 N Clark St.
Yelp! endorsement: "Some of the best crab Rangoon in the neighborhood."
New York, N.Y.
Congee Village Restaurant & Bar
207 Bowery, 100 Allen St.
Our endorsement: "Try the liquid cocaine shots."
Alternatively: Order in. Enjoy the games.