We started this site on September 8, 2005, with a simple headline: "Welcome to Deadspin. We Come With a Pure Heart and Mirthful Disposition." We think that's still pretty much true; we try to keep our disposition mirthful at all times. But sometimes that's more difficult to do than others; this is one of those times.
It is with heavy heart — yet mirthful disposition! — that we announce that our time as Deadspin editor is about to draw to a close. After almost three years of plugging away around here, we are leaving as editor of Deadspin on Friday, June 27. We have accepted a job as a contributing editor for New York magazine. We're excited about it, but, obviously, this has been our baby and our life every day for three years — which is about four decades in blog time — and we're too emotional about the whole thing to get into much more detail about how we feel about the whole matter.
We'll still be writing for the site, even after we're not the editor anymore, so you're not gonna get rid of us that easily. (We kind of love it here; we have nothing but manhugs and fistpounds for the Gawker crew, and vice versa.) We'll go into the details more over the next few weeks, but we'll just leave you today with a simple quote of "It's probably time," and then try not to dribble tears on our keyboard.
How will the post-Leitch Deadspin world look? The search for a new editor(s?) is underway. We're looking for experienced journalists and bloggers, and the pay is apparently competitive. If you think you've got the right skills, email us and let us know.
G/O Media may get a commission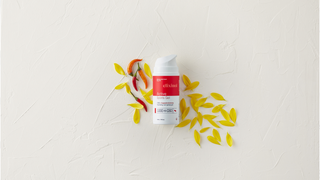 But as for now, yeah: We got three weeks left. Let's try to make them count.