Last month, when I was at the 2017 National Championships in Anaheim, I overheard two former national team members talking about how things feel different this year. They were referring to how gymnasts seemed less fearful of speaking publicly about what they had endured during their careers than they had been in years.
The rest of the weekend would bear that sentiment out. A couple of days later, Aly Raisman, the six-time Olympic medalist, would give an interview in which she called out USA Gymnastics for how it handled sex abuse allegations against coaches and former team physician, Larry Nassar. And a couple of days after that, 2012 Olympian John Orozco, now retired, responded to a comment on his Instagram as to why he wasn't smiling in a photo taken while he was being reunited at championships with the 2016 Olympic team—Orozco was named to the team but tore his ACL before the Games—with scathing criticism of USA Gymnastics. He commented:
It's because USAG as a federation doesn't about athletes or what they subject them to if it means succeed for them, so it's hard being around so many disgusting people. I was just there to receive my reward.
USA Gymnastics has spent the year since its record-breaking medal haul in Rio defending itself against a barrage of lawsuits stemming from its failures to properly protect athletes from a sexually predatory team doctor and to report allegations of abuse to the authorities. And the athletes, sensing that USA Gymnastics was on the ropes, have been going on the offensive against the national governing body, speaking publicly and candidly about their grievances, sometimes for the first time in their careers.
G/O Media may get a commission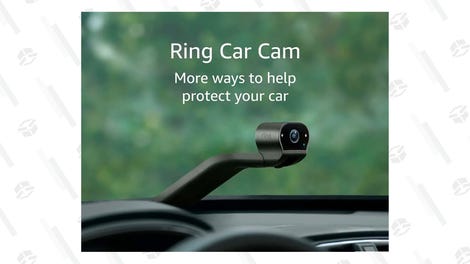 It's not just the sexual abuse. The frank and open discussion has created an opening for gymnasts to speak about other forms of abuse and mistreatment. Back in June, 1997 co-national champion Vanessa Atler revealed how her coach, Valeri Liukin, used to make gymnasts weigh themselves three times a day and would expect the gymnasts to run in trash bags to drop weight. Liukin, who took over as national team coordinator from Martha Karolyi, responded to Atler's comments in an interview, saying:
Coaching techniques and perspectives have evolved since then, and I have grown as a coach through experience and expanding my knowledge. Today, I firmly believe an athlete's focus should be on training smart, with increased education in the areas of balanced nutrition, fitness, healthy lifestyle and communication. This is the basis for our approach in women's gymnastics.
The implicit question is: How recently did Liukin and his approaches to nutrition and training evolve?
From what Katelyn Ohashi, the 2011 junior national champion and current UCLA standout, writes, he was still training gymnasts in the manner that Atler described as recently as six years ago. (Atler trained with Liukin from late 1999-2000.)
The week after national championships, Ohashi published a blog post about her experiences with body shaming and dieting as a junior elite, citing coaches, parents, and even fans who posted nasty comments about her body on her Youtube videos and Instagram posts.
She wrote:
It started when I was 13, barely weighing 70 pounds. I've been told I looked like I swallowed an elephant or a pig, whichever was more fitting that day. I was compared to a bird that was too fat to lift itself off the ground. If I "looked" bigger on a given day, I had to run and condition with heavy sweats until it seemed like I was "ready" to start practice. I've even been asked to sign a contract that would basically prohibit me from training if I did not lose weight.
Ohashi doesn't specify the gym or the coach but if you're familiar with the timeline of her career—Ohashi left her previous gym, Great American Gymnastics Express (GAGE) in Blue Springs, Missouri in 2009, when she was 12 years old—it appears that she's talking about her experience with Liukin at WOGA, the gym he owns in Plano, Texas.
In her post, Ohashi published excerpts from her diary from that period, which chronicle her increasingly troubled relationship with food and eating, her mother's attempts to hide the "unhealthy" food from her in order to help stay fit, and her late night obsessive conditioning.
Ohashi's fellow gymnasts rallied around her blog post. Sarah DeMeo, a former national team member and teammate of Ohashi back when she still trained at GAGE, tweeted this in response:
More than simply supporting Ohashi, DeMeo's tweet indicates that the sort of damaging coaching practices that Ohashi described encountering at WOGA were not just limited to that particular gym. (Al Fong, head coach and owner at GAGE was featured prominently in Joan Ryan's 1995 bestseller, Little Girls in Pretty Boxes. One of his former athletes, 1989 world team member Christy Henrich, died from anorexia. And another, Julissa Gomez, broke her neck in a vaulting accident at a competition in Japan and died a few years later.)
Atler, Ohashi, DeMeo, and Raisman are hardly the first gymnasts to speak out about their negative experiences in the sport. Back in 2008, 1986 national champion Jennifer Sey published her memoir Chalked Up: My Life in Elite Gymnastics, which detailed her experiences with harsh, unsafe training practices, injuries, and eating disorders. Four years later, 1996 Olympic champion Dominique Moceanu published her memoir, Off Balance, which was especially critical of Martha and Bela Karolyi, her personal coaches, for the emotional abuse they subjected her to when she was a young teen. Moceanu's memoir was published while Martha Karolyi was still the national team coordinator and the U.S. women were in the middle of a winning streak and didn't seem to have an impact on how USA Gymnastics managed elite-level gymnastics in the United States. And Moceanu, in recent interviews, has spoken about how she became something of a pariah in the gymnastics world and has missed out on professional opportunities because she had the audacity to speak out against the Karolyis and USA Gymnastics.
Sey's and Moceanu's books received a fair amount of attention and sold very well when they were published. But the books—and more importantly, the issues they attempted to address—faded from view during the years between the Olympics. This is not a criticism of the books or the gymnasts. They more did their part to bring these issues to the fore. Media attention focus, in general, on the sport, tends to be at its peak during the Olympics and the sport fades from mainstream view during the years between the Olympics. And Sey and Moceanu were, for the most part, lone voices on these issues. The rest of the community remain largely silent (at least in public) and left them out there, twisting in the wind.
But with the Indianapolis Star's blockbuster investigation into how USA Gymnastics failed to address reports about predatory coaches, which was published on the eve of the Rio Games, and the subsequent revelation that the team doctor had been accused of sexually abusing scores of gymnasts, USA Gymnastics has been under sustained pressure and scrutiny to admit past wrongdoing (which it hasn't done) and reform its practices (which it has promised to do). And with each passing month, more and more gymnasts—mostly former with the exception of Raisman who has not determined whether or not she'll train for Tokyo—have joined the conversation, offering public support of victims and condemnation of USA Gymnastics.
The last time there was this kind of sustained focus on the downsides of women's gymnastics was around the publication of Little Girls in Pretty Boxes in 1995. Oprah did an episode about the book, featuring the author and elite gymnasts like Kristie Phillips and Betty Okino; a TV movie based on the gymnastics aspects was made. (The book also looked at the problems in women's figure skating.)

But what was missing back in 1995 was the internet and social media. Ryan told the stories of former gymnasts who had come forward to her about abusive coaching, injuries, and eating disorders, but there wasn't a way for other gymnasts to easily join the conversation that the book had started and add their own experiences. If a gymnast wanted her voice heard back then, she'd have to find a reporter who wanted to write a story. But now, someone like Ohashi can write a blog. Orozco can comment on an Instagram post. DeMeo can tweet. Atler can go on a gymnastics podcast. Their access to public forums is not dictated by the Olympic cycle.
And their disclosures are impacting the mainstream media coverage of the sport and its scandals. After Atler's podcast was released, several publications, including general sports sites and general-interest outlets like People, published stories about her comments. When Kamerin Moore put up a video detailing how Nassar abused her when she was a young elite gymnast in Michigan, ESPN's Outside the Lines amplified it.
It's an open question how long the conversation about the abusive side of women's gymnastics will persist in the mainstream media. But things are different now. Gymnasts are speaking out, and people are listening.