Devonta Pollard, a rising junior basketball player at the University of Alabama, was arrested today following the April 30 kidnapping of a six-year-old girl from Mississippi. The Tuscaloosa News reports that he was charged with one count of conspiracy to commit kidnapping. Six people, including Pollard's mother, Jesse Mae Pollard, have been arrested in the case.
According to the Associated Press, Jesse Mae was likely the mastermind behind the kidnapping. She was in a land dispute with a reported cousin. The kidnapped girl was snatched from East Kemper Elementary School around noon on April 30, and was missing until the following day, when she turned up in Enterprise, Mississippi. She was unharmed. The AP walks us through what allegedly happened:
According to a criminal affidavit filed in the case, Wanda Faye Dancy, 51, who worked at the school in Scooba, allegedly told Jesse Mae Pollard, 54, where the child was in the school and what she was wearing. Shamarius Ruffin, 25, allegedly was directed to go to the library to get the girl, and to tell them that Dancy "said it was all right."

Authorities said they traced a cellphone used to contact the child's mother to Pollard.

According to the affidavit, Dancy told agents that Pollard had told her she wanted to take the child for "leverage" in order to get some land back. Dancy alleges that after Pollard picked up the child, she told Dancy to erase all the numbers from her telephone and not to tell anybody.
Federal prosecutors say Ruffin and Pollard drove into Alabama with the girl. At some point, Ruffin demanded to be let out of the vehicle and contacted an acquaintance to pick her up. Another woman later joined the group and stayed with the child in a hotel room in Bessemer, Ala., the criminal affidavit states.
So if Jesse Mae is the queenpin, where does Devonta land in all this? Authorities said they found the hotel receipt, the room key, and a receipt for a cell phone in Devonta's car. His car was also captured on security tapes.
The Tuscaloosa News says Devonta was mulling over a transfer to a community college closer to home, but now that plan may never pan out. If found guilty for kidnapping, he could face 20 to life behind bars. And if you're worried about what his absence means for the Crimson Tide's title hopes, you can probably relax. He was headed out the door anyway, and last year, he averaged 3.9 points and 3.1 rebounds a game.
G/O Media may get a commission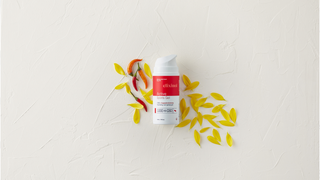 Photto Credit: Associated Press