Naturally, Alex Honnold is in Yosemite right now. This should not surprise you, because if non-climbers know anything about Honnold, it's that he climbed El Capitan without a rope a year ago, becoming the first person to free solo the legendary big wall. When I spoke to him yesterday, Honnold was enjoying a rest day, taking a short break from "doing laps on The Nose." Currently, he told me, he's "playing with a potential speed record, and working on potentially free climbing the nose at the same time," he said, noting that if you're already up on El Cap's most famous route, "you may as well do both."

However, Honnold spent time last week in Washington, D.C., perhaps one of the last places you'd expect a world-class climber. Honnold was part of a group of over 60 climbers who took part in a public lands advocacy campaign called Climb The Hill. The event has been held by the American Alpine Club and Access Fund for the last three years, but this one felt especially vital.
America's public lands have never been more acutely under threat. Last year, the Trump administration shrunk Bears Ears National Monument by 85 percent and didn't even bother to hide that they did so to open it up to oil and gas drilling. Several other swaths of cherished federal land have also been considered for resource extraction, and even if Interior Secretary Ryan Zinke and his various hatchet men are unbelievable buffoons, they're still buffoons who can ruin our country's best outdoor spaces for the sake of profit. In specific policy terms, Climb The Hill "advocated for permanent reauthorization and full funding for the Land and Water Conservation Fund, balanced energy development, protection of the Antiquities Act, and increased facilitated recreation opportunities on public lands through the Recreation Not Red-Tape Act."
So, who better to advocate for these lands than the people most familiar with them? Honnold's historic ascent of El Capitan is particularly resonant because that granite wall belongs to all of us. Hell, Bears Ears itself hosts some of the world's most iconic climbing areas. "Indian Creek [in Bears Ears] is actually a world renowned climbing area. Any climber in Europe has heard of Indian Creek, it's one of the premier crack climbing destinations in the world," Honnold told me. "Almost all rock climbing in the U.S. is on public lands, particularly on the West Coast. So climbers have a good understanding of what's at stake."

G/O Media may get a commission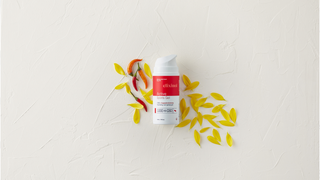 To Honnold, the case for saving them is obvious. "They represent the most special and unique places in the country, they really are our national heritage, the places that define America," he said. "Once an area has been exploited by industry or opened up to development, it can't really go back. These are areas that we've protected for 150 years, and if we stop protecting them, they'll be gone forever."
For outdoor enthusiasts, or really, anyone who's spent time in a national park, the appeal of public lands is obvious, but congresspeople, especially those sympathetic to the energy industry, might have a colder perspective on things. Honnold says Climb The Hill came prepared. Part of the pitch Honnold and fellow world-class climbers like Margo Hayes and Tommy Caldwell made was that even in purely economic terms, preserving public lands makes sense.
"The idea of opening up national parks for oil drilling, I can understand why that sounds appealing," Honnold said. "Like 'Oh, there's oil, and that generates economic activity, it's good for our numbers, it boosts the economy.' But it's hard to imagine potentially destroying the most iconic places in America for a one-time profit. These public lands are generating income potentially forever if they're managed properly in a way that exploitative industries just can't."

The Outdoor Industry Association (whose annual conference left Utah in protest over the state's carving up of public lands) estimates that the outdoor recreation economy generated $887 billion in consumer spending in 2017. Honnold says that opened eyes in his meetings. "What some of our representatives found more interesting was a pamphlet that talked about the economic benefit of climbing in the Red River Gorge in Kentucky," Honnold said. "That's a nice example of an area that had very little going on economically, and climbing pretty much singlehandedly bringing tourism into the area."
The climbers who attended Climb The Hill split off into groups to talk with congresspeople from their respective regions. Honnold made his case to Nevada Catherine Cortez Masto, who he told me was very receptive to the education effort. Honnold has a pretty compelling case, since he moved to Las Vegas last year "because it has the best outdoor recreation in the country."
Cortez Masto represents the Democratic Party, and while it's tempting to project a split regarding support for public lands along partisan lines, Honnold noted it's an issue that should and does have universal support. "The vast majority of the American public supports public lands. It's a completely bipartisan issue," he said. (Polling data supports this conclusion.) "Americans are proud of the places that define America."
There's a particularly sinister trick used to hawk public lands off to extractionists, which is to frame the transfer of ownership of public areas from the federal government to the states as a states' rights issue. Because there are fewer regulations on private sales through states as opposed to the federal government, transferring a park or monument to an individual state greases the wheels for exploitation. Thus, education is a critical component of Honnold's platform, as far as you can call it a platform. "Everyone supports our parks, but they don't necessarily know how to support our parks. People don't want to see an oil derrick in Yosemite National Park!"
Honnold stressed the importance of understanding the public lands issue in its starkest terms and moving beyond conceiving of this as a partisan scrap. You don't have to be on the front lines of the fight against climate change to be grossed out by the prospect of a very small number of oil industry executives enriching themselves by turning something as majestic as Zion National Park into an irradiated husk. To Honnold, the successes of Climb The Hill and other advocacy efforts on behalf of public land preservation are not necessarily due to support from the outdoor industry as much as they are an expression of public will. "If you ask people straight up, 'Do you want to do away with parks in America?', nobody supports that. People love going outside."

"There's a certain finality to development," Honnold said. "The proposed transfer of public lands, it's all based on very short term thinking that doesn't do justice to the unknown generations after us that will hopefully be able to appreciate these lands as well."