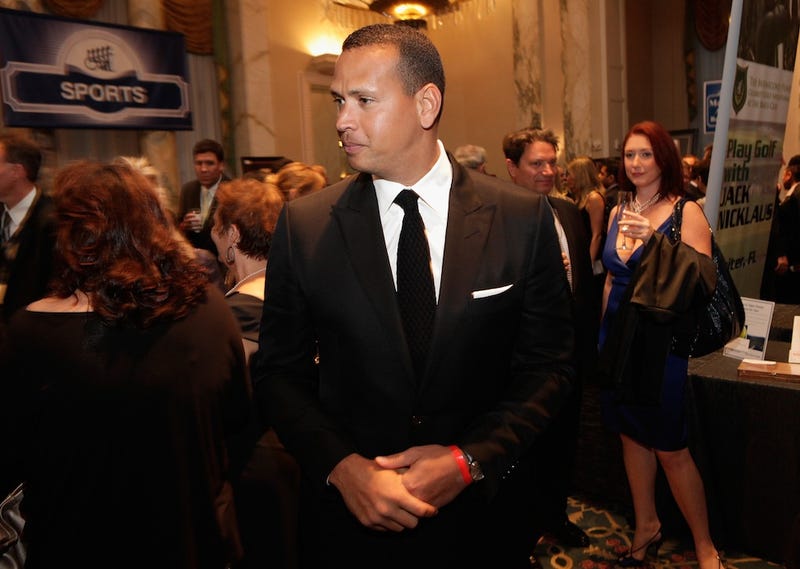 Alex Rodriguez was present—though not honored, of course—at a fundraiser for the Buoniconti Fund to Cure Paralysis a couple of nights ago. He somehow made standing around and taking pictures with fellow athletes look incredibly awkward.
In each of the following pictures, you can almost feel the sweat that started to bead on his forehead when he first heard those terrifying words: "Okay, just act natural."
Here he is with rich lady Swanee DiMare. Only one of them knows to look into the camera, and it's not the one who's about to start a #FORG1V3N tour.
What is Rodriguez doing with his hands here? Probably an Illuminati hand signal that he read about on a conspiracy website. (No way the real Illuminati let him in.)
Rodriguez's forced smile here probably has to do with his .274 lifetime average against Pedro Martinez. Imagine him not dwelling on that!
Here we see Rodriguez in his last happy moment before realizing he'd fallen for a "Deez nuts!" joke.
Forget Bree Schaaf and Lauryn Williams here, and check out the lady all the way on your right. We understand, ma'am.
Photos via Getty