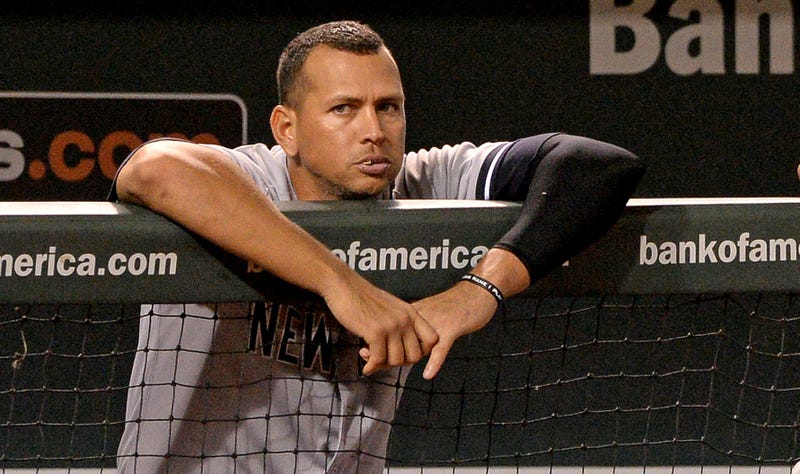 Alex Rodriguez's arbitration hearing begins Monday. He'll be fighting to overturn MLB's 211-game ban, which would cover all of the 2014 season and run into late May of 2015. The Yankees, eliminated from the playoffs yesterday, still have a season-ending series in Houston. A-Rod won't join them.
According to the Daily News, Rodriguez asked for—and received—permission to skip the Yankees' weekend road trip to huddle with his legal team and prepare for his hearing. That means that tonight, in addition to being the final home game of Mariano Rivera's career, will be the last time we see A-Rod playing baseball for a very, very long time, perhaps forever.
Update, 3:50 p.m.: The Daily News has softened its wording since the report was originally published. It now reads, "The Yankees are expected to give Alex Rodriguez permission to skip the season's final three games if he asks."


[NYDN]