In two nights, Alfonso Soriano has four home runs and 13 RBI. In those same nights, the Yankees have demolished the Angels 14-7 and 11-3. He's played 17 games for the Yankees this season and has seven home runs. It is 2013 and Yankee Stadium is chanting "Soriano" like it's 2003.
Part of the rekindling love affair is just straight-up desperation. The Yankees lineup is a shambles. Between injuries and sudden-onset fiscal responsibility, names like Jayson Nix get penciled in for 82 games and fans begin to remember fondly Nick Swisher's mugging about. It was just one year ago that "the Yankees hit too many home runs" was a thing that people said and it feels like a decade ago. The Yankees are 5.5 games out of the wild card with this crew—Soriano could be some random dude doing what he's doing and he would be a hero, but he's not some random dude. He's a familiar face who played pretty damn well his entire career and he's back doing it in New York.
The connection to Alex Rodriguez is too obvious to ignore. The man who was traded for the once-best, now most-hated, player in baseball has returned to fill the void left by A-Rod's absence. Even now, with both in the lineup, it's just nice to watch a guy play baseball well without the weight of the Biogenesis case raging in your subconscious. There is so much subtext to each A-Rod at bat that it makes you weary. Schadenfreude or contrariness only take you so far; you can't subsist on either. Sometimes you just want to watch a baseball game without it being a fucking Conversation. Yankee Stadium is cheering Soriano as much for bringing some life to a listless offense as he is just a welcome diversion.
G/O Media may get a commission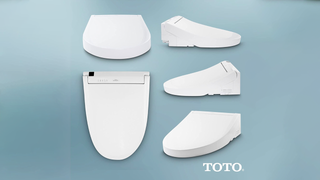 44% off
Toto Washlet Electronic Bidet Toilet Seat
Photo credit: Getty