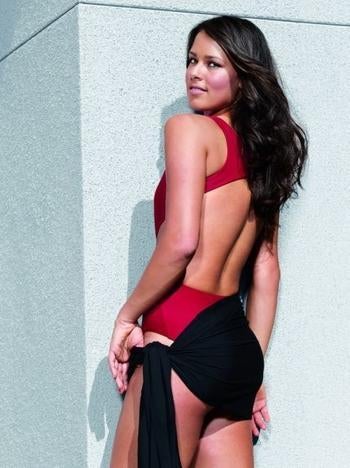 Tennis fans should be thrilled at how popular the sport is this week. First, it was those weird faceless people popping up at Wimbledon. Then it was the Williams sisters doing their Williams-sister thing. Then yesterday's "epic" Men's Final that showed the world that Spanish men in Capri pants are well endowed.
Now, FHM magazine is putting tennis lassie Ana Ivanovic on its cover to pose in outfits that are, sadly, safe for work. That is, of course, if your place of employment is a Serbian brothel.
But if you do enjoy seeing more photos of the number one-ranked women's tennis player in the world all hussy'd up for the cameras, you can go either here or here.
Enjoy tonight; please come back tomorrow.
If Tennis doesn't work out for Ana, she should be able to find work pretty easily [FanIQ]