Andre Reed wants to tell you how he feels, how he really feels. And it probably will involve copious amounts of "fuck" and one drop of "motherfucker."
We know this thanks to a lengthy New York magazine takeout by Reeves Wiedeman about how much people in Buffalo hate the idea of Jon Bon Jovi buying their team. It's chock full of delightful details, but the spotlight belongs to the newly minted Hall of Famer from Buffalo. He is pissed.
First, on Bon Jovi:
"Man, fuck Bon Jovi!" Reed said. "You might as well just take this city, throw it in the river, and let it go down Niagara Falls."
During the interview, ESPN showed a tweet from Johnny Manziel calling LeBron James "my guy." Reed, seemingly unprompted, weighed in.
"Who the fuck is Johnny Manziel?" Reed asked. "LeBron ain't your guy! You're not 'Johnny Football.' You're 'Johnny Rookie Bitch.' "
G/O Media may get a commission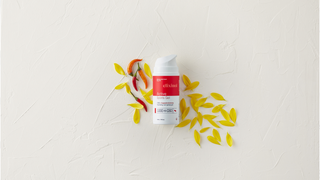 So tell us, how would Johnny Football do in Buffalo?
"They'd boo that motherfucker outta here," he said. "The fans would put him in his place."
Yeah! That's right! The crowd of Buffalo Bills fans goes wild!
Despite the fact that most of Reed's venom is reserved for those who would move the team to Toronto, he can't deny that Toronto can be a pretty fun place.
"Now, I ain't gonna lie to you," Reed said. "One year I went up to Toronto, and man, I had a good-ass time up there."

"Off the record," Sabuda said.

"Off the record—I had a great time," Reed said. When I asked if he would continue being a part of the franchise as he had in Buffalo, he paused, then admitted that his allegiance to the city wasn't ironclad: "If they paid me."
We ain't gonna lie to you either, Andre. Don't be surprised if Toronto asks you to put a dollar figure on your loyalty.
[New York]
Image via Getty