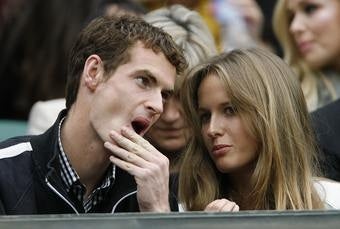 No. 4-ranked tennis player Andy Murray was unceremoniously dumped this weekend by ladyfriend Kim Sears. Apparently his "seven hours a day" video game habit was a factor behind the split. We've obtained an EXCLUSIVE TRANSCRIPT of the pair's final conversation:


Kim Sears: What the hell are you doing?
Andy Murray: Finishing my game.
Kim: No! You promised me breakfast!
Andy: Breakfast schmreakfast. Look at the score, for Christ's sake! I'm only in the middle of the second and I'm winning 12 to 2. Breakfasts come and go, Kim, but Hartford? The Whale? They only beat Vancouver once, maybe twice in a lifetime!
Apparently Murray had a thing for Call Of Duty. Esteban 85, you've been warned.
This is Katie Baker, btw.