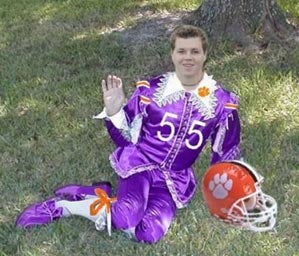 Well, it's Halloween. We're not all that skilled at Halloween; it's not really our type of holiday. We will be spending the evening tossing empty wine bottles at trick-or-treaters. They like it; they find it fun.
Mr. Chandler had plenty of great tips for costumes last year, and we can't match him for suggestions. There's always Carl Monday, or Jaromir Jagr's choice. But, as we reminded: No Ron Mexico.
Be safe out there. Avoid, like, the ghouls or something.