So I guess The D-Train doesn't have it all figured it out. There were signs of promise, but after a couple of horrendous starts—8 walks in 3.2 IP on Sunday—Willis is back on the DL (head case).
Two things are clear. Willis is not physically hurt and he can't throw strikes. But Willis thinks his delivery just needs tweaking while the Tigers think it's the yips. But how long should a baseball team continue to pay a guy who can't play baseball very well? Khalil Greene just came from back from the disabled list for his anxiety disorder, which doesn't seem like the kind of thing you can clear up in 22 days.
Oh, and Magglio Ordonez has also been benched for excessive suckage. Does he have a disorder too?
G/O Media may get a commission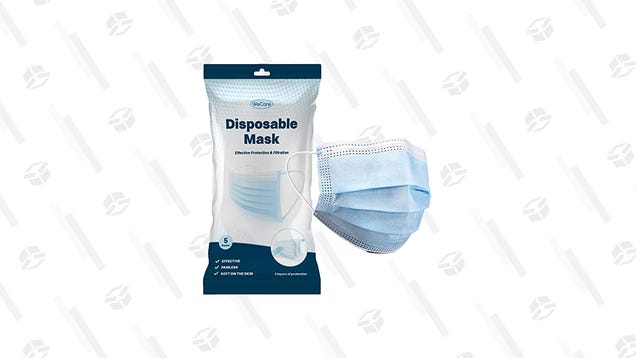 WeCare Disposable Masks With Elastic Earloops- 5 Pack
What's the answer here? Tough love or heavy doses of psychotropic drugs? And will said drugs also be shared with fans, because what do you think losing two out of three to the Pirates did to them?
Willis back on DL with anxiety disorder [MLB]
Ordonez benched, Willis to DL in lineup shakeup [Daily Tribune]
Greene, Kinney return to Redbirds' roster [St. Louis Post-Dispatch]