The Buffalo Bills are 5-2. If the season were to end right at this moment (which it won't, probably), the Bills would be in line for the No. 5 seed in the AFC. And with a win tonight at the Jets, they could pull even with the Patriots for first place in the AFC East. But are the Bills really any good? They're certainly headed in the right direction, but as they reach the second half of the season, there's reason to believe a regression is in order.
It wasn't supposed to go this way for Buffalo. At least not this quickly. When head coach Sean McDermott came aboard this year, he set about fumigating the stink left behind by his predecessor, Rex Ryan. A handful of free agents—cornerbacks Stephon Gilmore and Nickell Robey-Coleman, inside linebacker Zach Brown, wideouts Robert Woods and Marquise Goodwin—wound up walking. GM Doug Whaley was fired in late April and replaced a couple of weeks later by Brandon Beane, who had previously worked with McDermott in Carolina. In August, after training camp began, Beane and McDermott continued with the tear-down by trading wideout Sammy Watkins, cornerback Ronald Darby, and inside linebacker Reggie Ragland. And just last week, Buffalo traded away defensive tackle Marcell Dareus, who not too long ago ago was thought to be the linchpin of the defense. The Bills hadn't quite dismantled things down to the studs the way the Jets did, but they were accumulating draft capital for a future rebuild. This was a tank-lite.
One move the new regime didn't make was to jettison quarterback Tyrod Taylor. Instead, they reworked Taylor's contract, keeping him on the books at a bargain-basement price ($9.7 million against this year's cap) relative to other starters. New offensive coordinator Rick Dennison installed a West Coast system that suits Taylor's skills as a passer capable of using his legs to make plays with his arm and his feet once the pocket breaks down. But Taylor has been just good enough to make people doubt him.
Mina Kimes's story on Taylor for ESPN The Magazine is recommended reading. "[T]he 28-year-old dual threat, known as T-Mobile, isn't just divisive in Buffalo," Kimes wrote. "He's also polarizing around the NFL, where he's become a Rorschach test for how we think about quarterbacks in 2017." Just pick a stat to fit your side.
Since becoming a starter in 2015, Taylor has thrown 45 touchdown passes against just 14 interceptions. His interception rate of 1.4 percent, as Kimes noted, ranks fourth in the league in that time. But Taylor is not a volume passer; he's only thrown for 250 yards or more eight times, including just once this year. This season, his passer rating, which does not take running into consideration, is 93.1, which ranks 11th in the league. His Total QBR, which factors in game situations and what receivers do after the catch, is 52.3, which ranks 17th. Buffalo's offense ranks 18th in DVOA, and 16th in passing DVOA. Its success rate—a Football Outsiders metric that measures consistency—ranks 23rd when running the ball and 21st when passing. The Bills are 25th in yards per game (303.3). Buffalo's offense is ... fine.
G/O Media may get a commission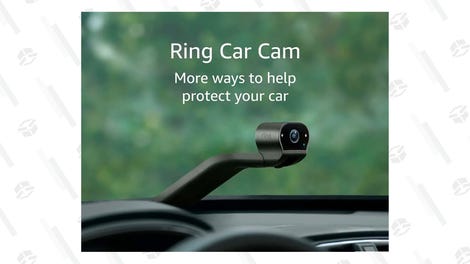 Charles Clay and Jordan Matthews have dealt with injuries, and Anquan Boldin retired before he played a down. The Bills traded this week for Panthers wideout Kelvin Benjamin, but until now Taylor has not had a marquee receiver—which Dennison's scheme accounted for. NFL teams are using "11 personnel," or one running back, one tight end, and three receivers, on 58 percent of all plays this season. The Bills, however, funnel much of what they do through their running backs, for which it helps to have a bona fide star in LeSean McCoy. Buffalo has used "11 personnel" on just 45 percent of its plays, second-fewest behind the Titans (39 percent). The Bills have also deployed one running back and two tight ends 27 percent of the time (exceeding the league average of 20 percent) in addition to going with two backs and two tight ends on 10 percent of all plays even though the rest of the league does this on just three precent of all snaps.

Running backs, then, have a lot to do with Buffalo's passing game: McCoy (38 catches) has nearly twice as many receptions as anyone else on the team, and Taylor has targeted running backs 31 percent of the time—a figure that only trails the Saints (35 percent) and Bears (32 percent). And Taylor doesn't take many chances: According to the NFL's Next Gen Stats, Taylor's aggressiveness—throws in which a defender is within one yard of an intended target—is just 13.3 percent, the fourth-lowest total in the league. But what Taylor can do can't always be quantified, such as this:
And this:
On both of those plays, Taylor showed both his elusiveness and an ability to keep his eyes downfield while also being able to throw his receiver open. Here, too, is one in which he hangs in the pocket and surveys the field before delivering a ball that's behind Andre Holmes, but in the right spot relative to an opening in the Raiders' secondary:
On the flip side, Taylor has taken 19 sacks—after being sacked a league-high 42 times last year—and shown a tendency to try to do too much. "While Taylor is a threat on the run and does a great job extending plays with his feet, there are times he needs to stay in the pocket and work within the structure of the play," Bleacher Report's Doug Farrar wrote earlier this year.

Here's a play in which Taylor took a sack because he seemed determined not to run:
The biggest reason the Bills are 5-2 is because their defense has been able to generate turnovers. Their 17 takeaways are tied with the Ravens for the league lead, and their plus-14 turnover differential is far and away the league's best. Safety Micah Hyde, formerly a sub-package player with the Packers, has been on the field for virtually every defensive snap and leads the NFL with five interceptions. Quarterbacks also have a passer rating of just 46.4 percent when throwing toward Hyde, per Pro Football Focus. Cornerback Tre'Davious White—the Bills' first-round pick—has emerged as a possible rookie of the year candidate. And edge rusher Lorenzo Alexander is among the league's leaders in PFF's pass-rush productivity. All told, the Bills' D is 10th in DVOA, but it's 22nd in yards allowed per game, at 346.6.
But can they keep creating those turnovers? They might have to. Buffalo's offense is 26th in punts per drive (47.3 percent), per Football Outsiders. And after tonight, the Bills' schedule gets appreciably more difficult, with upcoming games against the Saints at home, followed by road games at the Chargers and Chiefs, and a home game against the Patriots—the first of two matchups against the AFC East's standard-bearers. Fans in Buffalo have waited 18 years to get back to the playoffs. Beane and McDermott have laid a good foundation—all those trades left the Bills with five picks in the first three rounds of next year's draft, and Taylor's new contract calls for a reasonable (as starting quarterbacks go) cap charge of $18 million in 2018—but the likeliest success for the Bills may be yet to come.