Let's just all take a moment to reflect on—holy shit, it's week five already. It's possible your team is on bye already, which, my God I'm so sorry. The season just started but pretty soon it's going to be week 12 and then week 17 and then before you know it you're 65 and dead. Like that.
Miami at Cincinnati (CBS): Miami is currently in last place of the AFC east. But they are racking up the moral victories.
The eighth overall pick in the draft had a sensational day during a 24-21 overtime loss at Arizona, completing 26 of 41 for 431 yards - the most yards ever by a rookie quarterback on the road and the second-most overall. He had two bad moments that turned the game, both when the Cardinals got pressure on him.
Ah, the promise of youth. In two short years, friend, that sentence will be flipped, the impressive yardage overlooked and the "two bad moments that turned the game" given their due.
Green Bay at Indianapolis (FOX): This will be the Colts first game without coach Chuck Pagano after the team recently announced he has leukemia. The Colts are planning all sorts of pre-game acknowledgments and shows of support for Pagano—signs around the stadium, a taped message from defensive end Cory Redding and a "Chuckstrong" campaign. They are still playing the Packers, however.
G/O Media may get a commission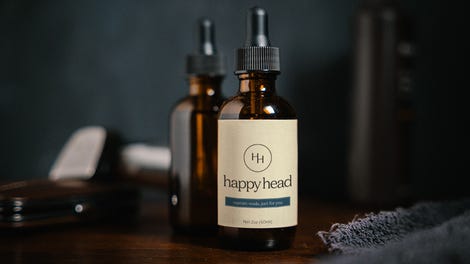 Baltimore at Kansas City (CBS): [Burst of carbonation from an ice cold and refreshing light beer can being opened.]
Disembodied voice of movie trailer guy: Team That Merely Looks Like A Good Team/Team That Actually Is a Good Team

Trey Wingo: Alright fellas we start tod—
Herm Edwards: [interrupting]—Trey Wingo! I coached these Kansas City Chiefs and I know a thing or two about invitin' the Hard Knocks cameras into your football team, Trey Wingo.
Trey Wingo: Herm...what...I don't, what are you even talking...[looks at Schlereth]
Mark Schlereth: [ head slumped, eyes closed]
Intern: [frantically looking for the "on" switch]
Herm Edwards: [theatrically shaking head] You gotta have a stronnnnng football team to bring those cameras in, Trey! I'm not talkin' 'bout physical strength, now. You've got to have it alllll [squints really hard, points both index fingers at temples, is now whispering] up here. MENTAL! Your noggin's gotta be able to bench 350, Trey Wingo!
Trey Wingo: We seem to have strayed fro—
Intern: [finally, finds the switch]
Schlereth: [head picks up, eyes open] NAAAAAASSSHHHYYYUUUUNNNAAALLLLLLLL FFFFFFFFOOOOOOOOTBALLLLLL LEAGUE
Trey Wingo [sweating] Stink! Oh thank God, Stink. Tell us about the Ravens.
Schlereth:Trey, when I'm thinking about the Bal-ti-more Ravens I'm not thinking about Ray Lewis anymore. I'm thinking about Joe. Flacco. To me, in the nationallfootballleague, you have. Got. To be able. To throw. The football. With Joe Flacco throwing and Ray Rice grinding it down there in the trenches, this is a tough team to beat. They play that AFC North. Smashmouth. Foot. Ball.
Edwards: Na-Na-Now hold on, Stink. Nahholdon. I-I gotta tell you I'm worried about this Ravens team. I see the Chiefs and they got that same mental toughness we did back on Hard Knocks—brains were doing a 4.3/40 out there at Arrowh—
Wingo: OK, that's it for us. Guys? Back to you. [Burst of carbonation from an ice cold and refreshing light beer can being opened.]
Disembodied voice of movie trailer guy: Team That Merely Looks Like A Good Team/Team That Actually Is a Good Team
Atlanta at Washington (FOX): Oh, what could have been Atlantans, and Washingtonians. If the Braves could have not fumbled away their chance at postseason glory and not have been dicked over by some likely scab umpire, we could be talking about, right now, the Braves and Nationals playing at the exact same time as the Falcons and Washington. There would have been live look-ins and everything I bet! Now? The stupid Cardinals play the Nats while the Falcons play the Skins. Who gives a shit, amirite?
Cleveland at New York Giants (CBS): Here's a scary thought. The New York Giants only have two more wins than the Cleveland Browns. That is, two more than zero. They have two wins. The Browns have zero wins. The NFL has as many teams with zero wins as the Giants have wins. That would be two, again. The Browns are one of those teams. With zero wins. When you look at the standings, and you look at that last column all the way to the right, where it says "streak," it says "lost four." A fun thing to do, is to check out the 2011 standings. And look at that last column—"streak"—again. It says "lost six." By "fun," I should probably make clear, it helps if you have no connection, whether personal or physical, to the Cleveland area. Obviously.
Philadelphia at Pittsburgh (FOX): Philadelphia is 3-1 and yet you'd think they were canceling the season because they've been just that bad. Here's the annoying thing about a team like Philly. If they ever eventually put it together and get on an actual roll of playing good football, they already have this 3-1 record to build on. It is like the embodiment of faking it until making it and pisses every single person off (outside of Philly) who watched those early season games against the Browns, Baltimore and the Giants. It could also backfire, of course, and when they eventually tank it will be all the more terrible for Philadelphians because they thought they had a shot.
What You're Watching
Via The 506. CBS:

FOX:

Top image by Jim Cooke