Every morning, the fine folks at Sports Radio Interviews sift through the a.m. drive-time chatter to bring you the best interviews with coaches, players, and personalities across the sports landscape. Today: Foster might be the best RB, but isn't paid like it.
Arian Foster joined KILT in Houston with Josh and Rich to talk about getting named to the AP All-Pro First Team, whether or not he would be looking for a new contract after his great season, if he plays with a chip on his shoulder, and who he thinks is the best running back in the NFL.
How surprised he was that he was named to the AP All-Pro First Team:
"I didn't know what AP meant actually. In the AP in Associated Press, I didn't know what that meant. I had to get that told to me, but I was surprised, it was a huge honor, and I'm very humbled by it."
If he has thought about getting a new contract after a great season:
"I'd be lying if I said I didn't because I was an undrafted guy. My signing bonus to come to Houston wasn't that much man. I always say if you do the right things then good things will happen to you. Whenever they happen it will happen and all I can control is what I can control. I say it all the time, I'm just going to keep going to work this offseason and the chips are going to fall where they do. I can't control any outside source. I'm just going to go to work and if anything happens, then it does and it's great, but if it doesn't then also great. I'm just going to continue to work."
Whether or not there have been some discussions about a new contract:
"There have been some discussions, but like I said man I'm not pushing for anything and I'm not looking to get into that whole debate right now. Really I'm just relaxing, enjoying my offseason and looking forward to a productive, healthy offseason."
G/O Media may get a commission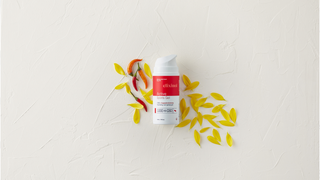 If he is worried about the shelf life of a running back in the NFL:
"I look at it like this. When I was coming up, they told me I wasn't big enough to play high school, this was before I hit a growth spurt. Then when I got to high school, they said you're not going to be able to play D-1. So I got to D-1 and when I played well there, they said you're not going to be able to go to the NFL. Then I didn't get drafted and then when I got into the NFL, it's like oh the shelf life is short. It's just another hurdle and it's just another stereotype that people put out there. I think if you do the right things and take care of your body, you will be able to have a long and successful career. The whole NFL running back shelf life is short, I think that's just one of those tags that people put out there to put a damper on somebody's dream. I think if you take care of yourself, you should be okay."
If he is the best running back in the NFL:
"That's a funny question man and I don't like stepping on people's toes. I do my job and I feel like I do my job well. Whatever my coaches ask of me I try and do it to the best of my ability. I try not to get into who's the best because I feel like every player in this league adds some kind of value to his position and to the history of this game. When it's all said and done that's all I want people to say is he made the game a little bit better. I think I do my job well and there are a lot of guys that do their job well out there too. I don't like to get into the rankings."
This post, written by Chris Fedor, appears courtesy of Sports Radio Interviews. For the complete highlights of the interview, as well as audio, click here.
More from Sports Radio Interviews
• Hines Ward says the Steelers have been underdogs all year long, despite this being the first game they haven't been favored in.
• Brandon Roy did a sitdown interview, only because he can't stand up.
• Brian Cashman would like to clarify. Derek Jeter will finish his career as a setup man.