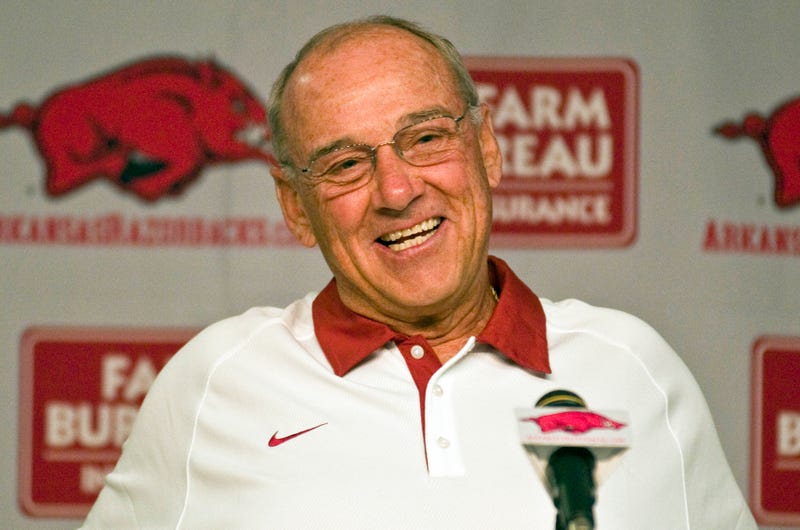 John L. Smith is even more broke than he initially thought. He first filed for bankruptcy on Sept. 6. In a subsequent filing, on Sept. 19, he reported $25.7 million in liabilities and $1.2 million in assets. You don't have to be a CPA to know that this is a bad cash flow position. But wait, it gets worse. Smith filed documents today that list his debts at $40 million. More from USA Today:
The difference appears to be $15 million in newly listed debt owed to Branch Banking & Trust in Louisville, Ky., where Smith coached from 1998-2002.

The amended documents also show he recently has cashed in a life insurance policy, stocks and a joint annuity with his wife to pay bills and add money to his checking account. He now shows $22,000 in his checking account after he cashed in a joint annuity with Fidelity that was worth $141,715. He split the proceeds with his wife and used $50,000 to pay attorneys' fees, taxes and other bills. The rest went into that checking account, which had just $500 in it according to his previous filing on Sept. 19.

Smith filed for Chapter 7 bankruptcy Sept. 6 in an effort to liquidate his debts. Most of his assets are tied up in retirement accounts totaling about $1.3 million. He has $300 in "pocket money," according to the filing.
USA Today also notes that Smith—who in April agreed to a 10-month contract with Arkansas for $850,000—lists $107.66 in net monthly take-home pay.
Meanwhile, his team is in utter free fall, having lost 58-10 to Texas A&M last Saturday. The Razorbacks are 1-4 on the year and travel to Auburn this weekend to face a Tigers team coming off a close loss to LSU. Poor guy can't buy a break. (No, really, he can't.)
Arkansas is having the most amazing run, really, going back to Houston Nutt. It's as if the whole program were an ongoing small-group discussion about the Seven Deadly Sins.
Arkansas coach's debt hits $40 million, filing shows [USA Today]