Because Atlético Madrid have been consistently really good for a handful of years now and truly great for about two or three, we've almost become numb to the fact that they are once again legitimate contenders in the Spanish league. This should not be the case. Halfway through the season, Atlético currently sit atop La Liga. This should not be possible.
European soccer is a sophisticated open market. The transfer fees and potential salaries any given player could command from any given club are more or less the same across leagues and countries. The best players cost the most, earn the most, and the market in large part agrees on what these figures should be. This means that however much a club spends on players is a reliably strong indicator of how good that team is. If one team is paying €20 million more on players than another team, the former is probably better than the latter. The greater that difference, the greater the advantage.
This restriction-free environment allows certain teams to pay exponentially higher salaries than others, which in turn means they can field teams overwhelmingly more talented than their cheaper opponents. Spain is one of the archetypal examples of this, with Barcelona and Real Madrid so greatly outspending everyone else in the league that many league rivals resign themselves to defeat well before a ball is even kicked. While the following chart of last season's La Liga salary cap, from Marca, is 1) a year out of date and 2) doesn't exactly reflect each club's actual salary expenditures, it is a fair look at the disparity between the big two and everyone else:
Yeah, a pretty humongous difference.
Whereas the relative financial equality in England creates a thrillingly competitive Premier League, the massive imbalance in Spain leads to a Real-Barça hegemony. (Nine of the past eleven La Liga seasons have ended with Real and Barcelona finishing as the first- and second-placed teams, in varying order.)
G/O Media may get a commission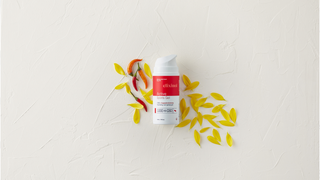 None of this is a secret. Everyone following the sport knows that in Spain there is Barcelona and Madrid, then everyone else. I've laid it out like this again to hammer home just how massive the differences here are. There's a smaller salary gap between dead last and 10th place than there is between third and second. Barça and Real spend way, way more than everyone else. And yet Atlético are still beating them both.
Since the Rojiblancos pulled off one of the most remarkable feats in modern soccer history by beating out the two Spanish juggernauts for the 2014 La Liga title while also making it to (and coming within a whisker of winning) the Champions League final, they've been stripped of their star striker, Diego Costa, their creative wizard, Arda Turan, half of what was maybe the best back line in Europe, Miranda and Filipe Luís, and arguably the continent's best young goalkeeper, Thibaut Courtois. Meanwhile, their midfield core of Gabi and Tiago have crept deeper into their 30s and are now teetering precariously on the ledge between wily veterans and washed-up old guys. Like any successful club getting by on the hidden gem-spotting-and-polishing model, Atléti were raided for many of their brightest jewels.
It took a while for Atlético to recover but they've now done so in impressive fashion. With Costa gone, Antoine Griezmann has come in and become their primary goal threat, evolving from a promising goal-scoring winger at Real Sociedad into a world-class second striker in Madrid. Creative duties—though chance creation does remains the team's biggest weak spot—are now handled mostly by Koke, the one budding star they managed to hang onto, with help from forwards like Yannick Ferreira Carrasco, the most revelatory new player so far this season, and the increasingly involved Griezmann.
Uruguayan center back José María Giménez just turned 20 and has already made everyone forget about Miranda, his compatriot Diego Godín remains one of the top three defenders on the planet, and Luís returned to Madrid after just one year away at Chelsea, so the back line is as steely as ever. Midfield is now probably their deepest position, with the likes of Koke, Saúl Ñíguez (a great name with great accent marks), Thomas Partey (an even better name), and Matías Kranevitter all offering different qualities in this complimentary and versatile midfield, supplementing the talents of Gabi and the injured Tiago. Goalkeeper Jan Oblak is now what Courtois and David De Gea before him were, quickly proving himself as one of the best young keepers currently doing it. And looking at this roster from a long-term point of view, there probably isn't a single squad the world over that boasts as much talent under the age of 25. This team is built to last.
All these talented names and more like them on the bench give manager Diego Simeone a level of much-needed depth, the lack of which so visibly cost them towards the end of their fairytale season two years ago. These players didn't cost as much as the superstars at Real Madrid and Barcelona, but as a collective drilled in the philosophy of the brilliant Simeone, they've managed to once again stand toe-to-toe with their so-called superiors.
They do so, unsurprisingly, with their defense. Simeone, one of the baddest motherfuckers stalking the sidelines of any sport today, is renowned for his ability to erect stone walls out of flesh, bone, and a pair of goalkeepers' gloves. His system is predicated on compactness all over the pitch, not always high but very intense pressing, and constant running.
Now, none of this would matter much if he didn't have a squad full of tigers willing to run their legs off every match and good enough at nicking the ball off the surrounded opponent, but Simeone's knack for inspiring every player on his team to do so, and choreographing it to perfection, cannot be overstated. Just look at how good their defending is compared even to every other team in Europe's best leagues, as depicted in this graphic from Experimental361:
Atléti are one of the best teams in Europe at preventing their foes from getting off shots, and when they do pop one off, it stands almost no chance of going in. In 19 league matches so far, they've given up only eight goals. Eight. That's tied with Bayern for the best defensive record in Europe's big five leagues. The team's shot-per-goal record probably can't stay so preposterously impressive as it is in the graphic above, but it's not at all unreasonable to project them to remain one of if not the most formidable defensive unit in the world.
As we mentioned before, the Rojiblancos do struggle at times to score. Not Griezmann, of course, who leads the team with 10 strikes in 19 appearances, but his usual partners on the forward line, Fernando Torres and Jackson Martínez (did anyone figure out how old he is?), haven't been able to chip in as many as anyone would've hoped.
The attacking problems relate to a greater concern Simeone has wrestled with this season, about how best to line up his players to get the best out of everyone. Koke is naturally a central midfielder, but for much of the past few years he's been forced to play as a nominal wide man in their standard 4-4-2 set up. This season was supposed to be the one where Koke moved back to the center of the park to assume his rightful place as the conductor of Atlético's midfield, but that transition hasn't been very smooth.
Simeone talked a lot in the preseason about implementing more of a 4-3-3 formation this season, and they have at times played well in that set up. However, because Martínez and Torres haven't come out firing the way they were expected to, and the other Atléti forwards—Griezmann, Ángel Correa, and Luciano Vietto—are smaller, mobile, second striker-types, and with the lack of a defensive midfield presence that can read and contribute to the game both with the ball and without it, the 4-3-3 hasn't flourished as well as Simeone would've hoped. (Why summer signing Martínez hasn't been more opportunities to integrate himself into the side or Correa/Vietto played more as a lone striker, I'm not quite sure, but I'm confident Simeone knows more about his players' strengths and weaknesses than I do. And Kranevitter, who just joined up with the squad earlier this month, is practically the ideal candidate for that missing midfield position.)
With all of that in your mind, think about this for a minute: Atlético Madrid have excelled defensively, as anyone would've guessed, haven't been overwhelmingly fluent in attack, as also could've been expected when taking into account all the new faces on that end—which is to say Atlético haven't wildly outperformed what was expected of them—and midway through the season sit two points above Lionel Messi and Neymar and Luis Suárez and the rest of the guys at Barcelona (with one more match played), and four points ahead of Cristiano Ronaldo and Gareth Bale and Sergio Ramos at superstar-laden Real Madrid. Without a single player as famous and talented and rich as any of those guys, and yet to really hit their stride for more than a match or two at a time, Atlético Madrid have not only competed with those teams, but bettered them. That they've done it for a few years now is a testament to the great work of Simeone, the club's board, and all the players themselves. But let's not allow familiarity to make us lose sight of how stunning this accomplishment truly is.
Photo via Getty