It was always going to come down to that first goal. Coming off a 2-1 first leg of this Barcelona-Atlético Madrid Champions League quarterfinal tie that Barça narrowly edged at home, the next goal was always going to have a huge influence on who went on and who went home. Score it, and Atlético could recede back into their comfort zone, into the hardest defensive shell in Europe. It is, because of its spikes up front, just as lethal in attack as it is impenetrable in the other direction. Allow it, and risk having to outscore a comfortable Barça focusing on escorting the ball all around the pitch at all times keeping it under their careful protection so as not to see it fly into their own net too many times to recover from. Atlético scored it. Then they holed up in their shell. And Barcelona couldn't crack it.
Atléti's opener came from as typical an Atléti attack as you could imagine. Fresh off taking the ball from their rivals, they sped down the opposite way with that single-minded directness that is so common of their attacks. Sergio Busquets and Javier Mascherano managed to steal the ball back from Koke on the right wing, and Jordi Alba had time and space to make a clearance. As is Barça's wont, Alba refused to knock the ball into the stands to allow his defense to regroup and instead punted it towards his own half.
Normally, Barcelona are so positionally disciplined and symbiotic in thinking that they react to and snatch up those kinds of balls before anyone else and jet off on a counterattack of their own. But this was an utterly exhausted side that has played every single match available to them—every La Liga game, every Champions League game, and every Copa del Rey game for two years running, plus the Club World Cup this season—for two calendar years, a team that has spent basically the entirety of 2016 playing two matches every week. And on top of their own fatigue, Barcelona were facing probably the only other team in Europe just as dedicated and adept at hustling onto loose balls and turning the resulting possessions into chances to score.
With no Barça player in range or all that interested in charging down Alba's clearance, Gabi burst onto it and into space. He flicked a pass out to Saúl Ñíguez, who bent an absurd cross with the outside of his left foot onto the head of Antoine Griezmann, who did what he does:
(A quick word for Saúl, who absolutely deserves it: What a year he's having. His season is a close but even better analogue to the one Sergi Roberto's had for Barça, going from decent homegrown option off the bench to critical and versatile component of Atléti's game. Gabi's slowing down because of age, Koke hasn't been as influential as expected, and none of Atlético's non-Griezmann strikers have performed consistently enough to claim a must-start position of their own; yet none of this has mattered all that much because of how well Saúl has filled every hole—from defense, to midfield, to attack—with his vast and flexible set of skills.)
G/O Media may get a commission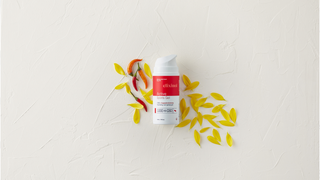 A little over a half hour in and Atlético had gotten their goal. All they needed to do then was what they are best at: defend.
Barcelona didn't make it easy for them. While the Blaugranas were poor in that first half, they completely dominated the second. Starting at around the 50 minute mark, Barça spent a solid half hour pinning Atléti deep into their own half, sending man after man after man forward in hopes of finding a little crevice from which to wrench apart the Rojiblanco defense and immediately cutting out all budding Atlético counters before they could threaten.
Yet these were the exact situations manager Diego Simeone has prepared Atlético to thrive under. Atlético play Barcelona so tough every outing because the way Barça seek to disadvantage their opponents is precisely what Atléti is built to stop. Barcelona want to hold the ball all day and pass and dribble their way into the box to score; Atlético are at their best when the other team has the ball and tries to come at them with fancy dribbles and flicks into space that Atléti's dense swarm of in the middle of the pitch prevent from ever opening up, and upon recovering those often failed attacks of their opponents, shooting off toward the other end of the pitch to create a goal of their own. Barça had as much of the ball as deep in Atléti territory as they wanted, but because the home team had so many men in the box, all of whom have been well-trained in the art of poking away cutting passes and nudging dribbles off the ball, Barça only very rarely got their three forwards into enough space to create some meaningful danger.
And that was how Atlético withstood the fiercest of Barcelona's attempts to breach their shell. As the game wore on and Barcelona became increasingly desperate, Atlético found more and more space for their own counters. During one such break, Filipe Luís sauntered the length of Barça's half by himself to the top of their box, eventually passed a ball over to a wide-open Griezmann, only for Andrés Iniesta to very obviously and intentionally hit it away with his arm. The referee did give the penalty the play deserved though not the red card it also warranted, and Griezmann put the spot kick away:
A last-gasp Barça goal would've forced extra time, but the gassed players couldn't make it happen.
For Barcelona, they will have to part with their dreams of becoming not only the first team to win the Champions League back to back, but also possibly the first team ever to win consecutive trebles. Scores of infants will cry themselves to sleep in their cradles tonight, many with their first birthdays right around the corner, their parents distraught that their progeny have gone their entire lives without seeing the home team win a European Cup. Only faded memories of glory long past—and what will likely be two more trophies by the end of this season—will help that long-suffering fan base to get over what might have been.
For Atlético, the picture is much brighter. They have bested Europe's best in resounding fashion, and face a surprisingly weak-looking semifinal pool going forward. Arch-rivals Real Madrid are still in the tournament but appear eminently beatable; Manchester City just flat-out aren't very good; and Bayern Munich are as injured as ever and have shown a tendency to run hot and cold in Europe this season. There's no reason why Atlético shouldn't look out at the field ahead of them, sizing up the teams they must slay in order to win Europe's premier competition, and feel that their potential opponents aren't as scary as the one they've just killed. As is so often the case (La Liga has contributed two of the four UCL semifinalists for six years running), he who conquers Spain conquers Europe, and Atlético now have the strongest claim to the Spanish crown. Atlético Madrid's very status as semifinalists continues the miracle run they've been on these past few seasons. There's no reason to think it has to stop now.
[FS1]