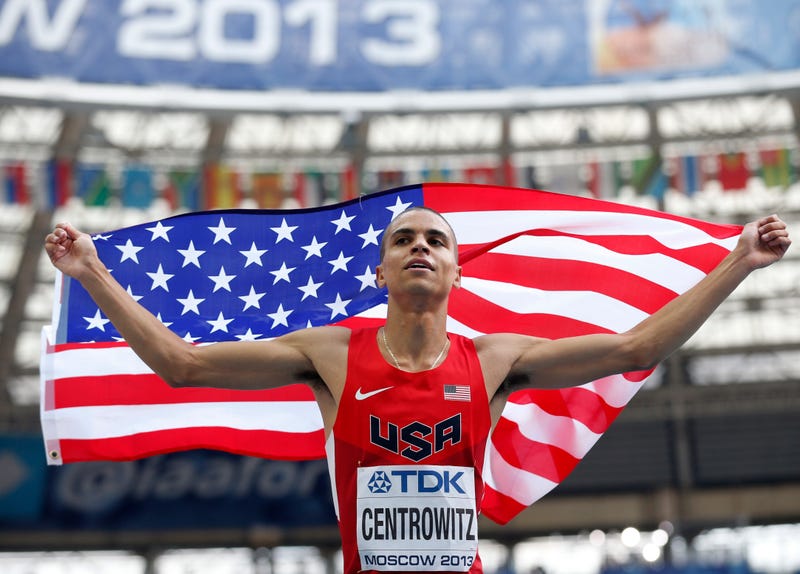 Matt Centrowitz is arguably the U.S.'s best miler. Fourth at the 2012 Olympics, he was a world championships bronze medalist in 2011 and runner-up in 2013. He's 24, has a crazyass coach, and he's finally heathy after a mysterious virus during the winter season.
He also may be single.
Centro was lately dating fellow University of Oregon running alumnus Alex Kosinski, who is a hottie, for sure. But Kosinski gave up running to embark on a full-time career of taking arty girl photos, and their worlds have separated. It's just the trial of miles.
Do you want to date Matt Centrowitz? He's rich, fit, and talented, and now's your chance. Start by telling him that his ex just didn't appreciate his running, that his arms are huge, and no, it's not abnormal for a mid-20s man to play video games and nap for most of the day.
[Photo: AP Images]