Your morning roundup for Dec. 30, the day today just disappeared. Photo via Mocksession. Got any stories or photos for us? Tip your editors.
What we watched: Dallas at Oklahoma City. As a friend of mine put it, Vince Carter's go-ahead three in the waning seconds was his first relevant shot in ten years. Kevin Durant sealed the win with a buzzer-beater moments later, only confirming his crunch time superiority to Russell Westbrook. Let the in-fighting continue.
G/O Media may get a commission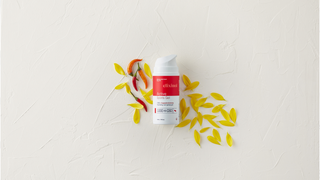 What we're watching (all times EST, unless noted): Brigham Young vs. Tulsa in the Armed Forces Bowl at 12:00 (ESPN). Rutgers vs. Iowa State in the Pinstripe Bowl at 3:20 (ESPN). Mississippi State vs. Wake Forest in the Music City Bowl at 6:40 (ESPN). Western Michigan at Duke in men's college basketball at 7. Phoenix at New Orleans in NBA basketball at 8 (NBATV). West Virginia at Seton Hall in men's college basketball at 9 (ESPN2). Southeast Louisiana at Texas Tech at 9 (ESPNU). Iowa vs. Oklahoma in the Insight Bowl at 10 (ESPN). Chicago at Los Angeles Clippers in NBA basketball at 10:30 (NBATV).
Read Me
Mett the guy behind Cow Clicker: "But Bogost's irreverence belies a sincere belief in the potential of videogames. He sees them as tools to educate and enlighten, to 'disrupt and change fundamental attitudes and beliefs about the world,' as he put it in his 2007 book, Persuasive Games. By immersing players in a foreign experience, games can help them understand the challenges and choices that others face, whether it's cash-strapped diabetics trying to be healthy or agriculture-supply-chain managers. Bogost's games may not hew to traditional definitions of fun, but hey, neither does life. It's an interesting notion but not, to date, a particularly popular one. Other than Disaffected!, which found success among Kinko's employees ('Someone was interested enough in their shitty job to make a game out of it,' Bogost explains), most of his games haven't made much of a splash outside the insular world of game theorists and scrappy independent developers. So it's ironic that Bogost's breakout hit-the game that has made him a celebrity within his industry, attracted tens of thousands of players, and even earned him a bit of money-is a cynical trifle he whipped up in a matter of days. It's a Facebook game called Cow Clicker, and it's unlike anything Bogost ever made before, a borderline-evil piece of work that was intended to embody the worst aspects of the modern gaming industry. He meant Cow Clicker to be a satire with a short shelf life. Instead, it enslaved him and many of its players for much of the past 18 months. Even Bogost can't decide whether it represents his greatest success-or his most colossal failure." [Wired]
This Date In Deadspin History
Dec. 30, 2006: Tiger Woods Hits It Like A Champ
Elsewhere
Wishful thinking: "At least one NBA coach thinks the relationship between Kevin Durant and Russell Westbrook is toxic and beyond repair. 'I think it's very serious, and I think the only thing they can do is split those two guys up,' Orlando coach Stan Van Gundy joked on Thursday with his team's local reporters. 'And I think they need to get them a long way away, I think here to Florida, to diffuse that problem; Kevin Durant here.'" [The Oklahoman]
A positive outlook: "Jets offensive coordinator Brian Schottenheimer knows there are reports that he's in line to get fired at the end of a disappointing season. But he says he's not worried about that. 'I've been fired before,' Schottenheimer said, in comments distributed by the team. 'If you get into this profession, you're going to get fired. The guys that sit there and worry about it are generally the guys that end up getting fired, because they are sitting there worried about it.'" [PFT]
This is how you increase attendance: "The Bengals ticket office on Thursday announced a new season ticket pricing model for 2012 for the general admission seats. No prices will be increased, and multiple sections of Paul Brown Stadium will see price reductions. 'We have a young team trending in the right direction,' said Katie Blackburn, Bengals executive vice-president, 'and we are pleased to share this new price structure with our fans in an attempt to make some seats more affordable. We have a great home schedule in 2012 and look forward to it being an exciting season that builds upon this year's success.'" [Bengals.com]
Your Dolphin Painting Project Interlude:
Collusion: "Kobe Bryant confirms he recently directed Alex Rodriguez to the German doctor who performed the treatment the Yankees' slugger had on his right knee. 'I gave him the phone number,' Bryant said Thursday night before the Los Angeles Lakers hosted the New York Knicks. Bryant opened up about the steps he has taken to heal his arthritic joints in a rare pregame interview, crediting the therapy with dramatic improvement in his own troublesome right knee and an injured left ankle in recent months." [NBC Sports]
Confidence in your team: "Today, when the Capitals are asked about the importance of Ovechkin and Semin staying within Dale Hunter's chip-and-chase system – like they did in Wednesday night's 4-1 win over the New York Rangers – they can't stress enough the value of doing it the right way, and not necessarily their way. 'Ultimately, if we want to win a Stanley Cup we need them going,' Jason Chimera said. 'I think they know that. We gave the fans a glimpse of what we could be. Everyone else can be going, but if those two guys are not going our team is pretty useless.'" [CSN Washington]
Jagr in Philly will always be like dogs and cats, living together: "This, for those in Pittsburgh whose introduction to hockey was the Sidney Crosby lottery, was the real Jagr, all wrapped up in a tidy 48-hour drama. And this also is why so many hung on every sliver of news this summer when it looked like he might return to the Penguins. For all the headaches, the man scores like few in NHL history, especially when duly motivated. But I couldn't help but think through it all: How differently this could have played out." [Pittsburgh Tribune-Review]
Send stories, photos, and anything else you might have to tips@deadspin.com.