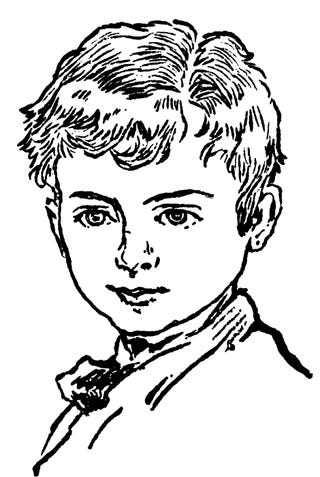 Your weekly gambling column, featuring smart plays, oddball propositions, all your tales of woe — plus, betting advice from a 13-year-old boy! Send your stories to tips@deadspin.com. Subject: Bad beats.
Every fall Tuesday night Peter King pours himself a drink and listens to some '70s love music. He celebrates his hit Monday Morning Quarterback column. He thinks about the people he loves dearly. No, not his wife or his daughters. Austin Collie. Week after week, he raves about Collie, the God of Rookies. And when he's talking about Austin Collie, King is secretly talking about the real love of his life, Peyton Manning. He discusses Peyton and the tremendous job he's done bringing up Collie. Some may say, "That's only because Peter King is a Colts fan." (He's also a Red Sox fan. Seems weird to have a bandwagon fan as a senior NFL writer.)
Maybe there's some truth to that, but there's also a lot of truth to what King says about his Colts. Manning nurtures his receivers like a 35-year-old first-time mom and teaches them all there is to know about the passing game. Look where Collie and Garçon are now. The fact of the matter is, love him or hate him, Peyton Manning is the best QB of all-time. Maybe Joe Montana is a better football player, but nobody's a better pure QB than Manning. He is the coach, player, and lifeblood of the Colts. They have the best offense, with the best offensive player. As a defense you have to fear, respect, and hate it. He was absolutely flawless in the second half against the Jets. After the last drive of the first half you knew Peyton had the Jets right where he wanted them. He's just above everybody else.
Then, there is Peter King's other great love, Brett "Screw me with an interception on the last throw of the season" Favre. Brett Favre is the gunslinging, wrangler-wearing Mississippi guy with an old shoulder and a giant chip on it. I'll be honest: I didn't expect him to throw an interception to blow the NFC championship game, but we definitely should have seen it coming. It was so appropriate to the man's legacy. He took the Vikings to the conference championship and had a great season — just not a perfect one. Summarizes his whole career. Have fun on that tractor, Brett.
Just thought you needed some more Favre and Manning analysis. I know how little attention they get. And now, I'd like to share with you one thing I think I think about the Super Bowl: I think this is my No. 1 pet peeve in sports. It's Seimone Augustus, forward for the WNBA's Minnesota Lynx and apparently a celebrity according to SI.com, saying: "The Saints will win. New Orleans is a motivated team with a lot to play for. They have the whole state of Louisiana behind them in addition to the city of New Orleans. That gives them that extra motivation and confidence. Most importantly, we have the most accurate quarterback in the NFL in Drew Brees."
Now here's the best and only counter I can think of to those words: SO WHAT?! Because Joe Saints Fan is watching on his Sony in New Orleans, Peyton Manning will all of a sudden start overthrowng receivers? Will Reggie Bush develop a speed-size-quickness combination of Usain Bolt, Shaquille O'Neal, and Allen Iverson? Do the Colts have fans? I don't mean to pick on the amazing Seimone Augustus; I'm picking on the entire media. A 5-year-old hurricane will not help the Saints win a football game.
Score: Colts 34 (-6) Saints 24. The Colts haven't lost a game in which they put their best foot forward. That's not about to change.
Key Player: Robert Mathis. With Freeney's ankle roughed up, Mathis will have to step up and put some pressure on the 5-foot-11 Drew Brees. I think the Colts will do an adequate job defensively. Don't expect the Saints to go off.
Bold Prediction: Both teams will combine for less than 100 rushing yards. The Colts will get a fairly substantial lead in the first quarter, and you'll see how little both teams run the ball. Don't even think about Reggie Bush having a good game. (I've made a Kardashian reference in all three of my columns. I don't want to keep the streak alive. Whoops, there goes another one.)
Passing Offense: Advantage Colts. Best QB of the decade and four trustworthy receivers. Expect offensive fireworks from the Colts and merely decent production from the Saints. Meachem, Henderson, and Colston don't scare me as much as Wayne and Clark. Also, the Colts break the rules: They have a coach on the field.
Running Offense: Advantage Saints. No RB on either team really impresses me, but the Saints have somebody the Colts will keep an eye on in Reggie Bush. Reggie could easily open things up for other players to step up and make some plays.
Defense: Push. This is assuming Freeney doesn't play. The Colts allowed a total of 20 points to the Jets and Ravens. I don't see them giving up a lot of points to the Saints on Sunday. It's only a push because I can see Darren Sharper intercepting a few balls. Do I think it will happen? No. But the potential is there.
Special Teams: Advantage Saints. ESPN says about any close game, "Special teams are gonna decide this one, Trey." No, they won't. Nobody really gives a shit about special teams. Reggie Bush is a good returner, but definitely not a great one. Don't expect it to be a factor. As for kicking, you better not be kicking too many field goals or you'll lose. I don't see many field goal attempts.
Intangibles: What dat? This game will be decided by the players not the fans. Intangibles don't matter. I'm pretty sure the Colts have fans, too. I think. It's the Super Bowl. Everyone will be hyped up.
RANDOM BUT POTENTIALLY LUCRATIVE PROP BETS
Via Bodog (my picks underlined)
Total kickoff returns by both teams (over/under 9; over -145, under +115): Two at the start of the game and start of the half, so that mean 3.5 scores per team. I don't see there being many touchbacks. Interesting bet, even with the bad price.
Will there be a successful two-point conversion? (yes +250, no -325): The Saints could find themselves down a nice amount in this game and in need of a conversion. Nice odds.
Will the Saints convert a fourth down? (yes -125, no -105): Why wouldn't they have a fourth-and-2 situation at the Indy 32?
Via Sportsbook.com
Who will have more points on Feb. 6? (Kobe Bryant -1.5, -105; Saints +1.5, -115): I'd expect about 30 from Kobe and no more than 27 from the Saints.
Most receiving yards (Austin Collie -35.5, -115; Lance Moore +35.5, -115): Lance Moore rarely is on the field. Collie is a lock for 50. My favorite bet.
GIRL I'D LIKE TO KISS OF THE WEEK: MARISA MILLER
Blonde and a little airy, which is what I look for in a girl. Sadly, I left my Marisa Miller hotness report card at my Dad's, but you can get the full feel of her after just one glance. I think I'd like to kiss her.



BAD BEATS: READERS SHARE THEIR TALES OF WOE
You want to talk bad beats? There is a reason why I will never again get in on a Super Bowl square pool (even if someone paid for me).

Super Bowl XXXIII Denver/Atlanta. I'm working in the stock market at the time in Chicago. A buddy of mine and I are having a pretty good run on the job and want to get in on one of the larger "pit pools" for the big game. 5K a square. 250K final. Simple as that. BIG MONEY (but that is the name of the game down there). We split the entry with a 50/50 split if we win. A lot of money in the end. We end up with 4 (Denver) and 0 (Atlanta) - and now you know pretty much how this ends.

Atlanta scores late in the 4th to make it 34-19 with 2 minutes left. All we need is an extra point, Denver kills the clock - and we're booking our tickets to Vegas to celebrate.

You have no idea how much I hate 2 point conversions. (Slugs)
In 2005 my brother and I got into betting on sports online while in college. It's such a sketchy process to sign up for these sites hosted off-shore. You needed to transfer money from your bank account to some 3rd party wire transfer company, because a respectable bank like Wachovia does not allow you to hand your money over to a betting web site. It requires your SSN and the whole process is a pain to get set up, and you are at the mercy of some web site in Curacao or some fucking island like that.

Anyway, I scan the lines for the week and my eyes suddenly filled with dollar signs. They posted a line in the Oklahoma/Oklahoma State game, and Oklahoma was listed as 21 point UNDERDOGS instead of them obviously being the favorites. The Sooners went 8-4 that year and Oklahoma State went 4-7. The game was IN NORMAN. So the Sooners were listed as 21 point underdogs at home to a shitty OKlahoma State team. This was Matthew Lesko-esque freeeeeee money as far as we were concerned.

We sank as much money as we could into our accounts (a couple grand, poor college kids) and were already thinking about what to do with the money we were about to double.

And shortly after our bets were placed, they reversed the line and cancelled all bets place on the game. Apparently in the legalese and user agreement for the site, they had the right to cancel any bet they wanted to for whatever reason. This reason was because they were fucking dumb and gave the points for the wrong team.

So not only did our bets get cancelled, but there were fees to get money in and out of these accounts, so we both ended up losing a couple percentage points off of the large sum of money we invested and immediately needed to withdraw so we could pay for normal shit. So we lost money without actually participating in the bet.

The Sooners won 42-14, or 63-14 with the points they were initially given. Fuckers. (Michael S.)
Share your bad beat with the world. E-mail us at tips@deadspin.com. Subject: Bad beats.
WINDMILLING PROP BET OF THE WEEK: HAPPY JACK EDITION
From Bodog:
"How many times will Pete Townshend do his legendary windmill move?"
Over/under 5 1/2
Over -220
Under +180
"Will a member of the Who smash a guitar on stage during the half time show?"
Yes +160
No -200
"If any member of the Who smashes their guitar what does the guitar hit first?"
Floor 1/6
Speaker 11/2
Microphone 11/2
Drummer 200/1
Fan* 200/1
*Bodog clarifies: "For fan to be the winner it must be a human fan. If he hits two at the same time then all wagers are no action."
Jack O'Connell is an eighth-grader living in Fairfield County, Conn. He blogs at The Sporting Universe and tweets at @joconnell2.