One of the worst MLB contracts in history has concluded after seven grueling seasons. Barry Zito made his last start as a Giant on Wednesday and will walk away from San Francisco after seven years, having pocketed $126 million, the last $7 million of which comes in form of a buyout. There are lots of better ways for a ballclub to use $7 million than to make a guy go away.
Zito finishes his seven seasons as a Giant with a 4.62 ERA in 1,139 innings pitched. His WHIP was 1.44. He gave up one home run per nine innings. His lowest single-season ERA was 4.02. At his best, he was little more than an inning-eaters. He long ago ceased being the fun, loopy surfer kid with the 12-6 drop in his curve. Somewhere along the line, he found God and took up guns.
A couple years ago, Chris Jones suggested on Grantland that Zito had been undone by the ludicrously high expectations set by his Boras-engorged contract in 2007. This version offered a sort of narrative neatness whereby the author could present Zito—and himself—as a thwarted, big-hearted romantic in a cold, mercenary world. Jones was wrong, as his own colleague pointed out. Zito's decline had begun during his Oakland years, dating all the way back to 2003, the season after his Cy Young, when his strikeout rate took a 12-6 drop of its own.
By the end of his time in the East Bay, Zito was a junkballing lefty with ugly peripherals underlying decent top-line statistics. The problem wasn't high expectations and their effect on Zito's chakras or whatever; the problem was that GM Brian Sabean had given a big pile of money to a pitcher on the basis of his first two full seasons in the league without looking very closely at his latter four.
There was one bright spot, which came during the Giants' 2012 playoff run. For two postseason starts—one in the NLCS and one in the World Series—Zito surprised everyone by pitching well against two powerful offenses, somehow shutting out the Cardinals over 7.2 innings and pitching better than Justin Verlander in the first game of the World Series.
G/O Media may get a commission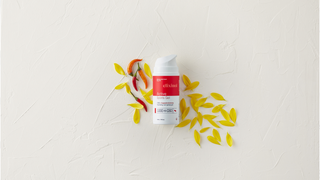 The Giants won two championships in all during Zito's time with the team, which probably ensures that his contract will never been seen as the albatross it really was. Brian Sabean certainly doesn't see things that way:
Brian Sabean is an insane person. If there's a moral here, it's that.
Photo: Barry Gutierrez/AP