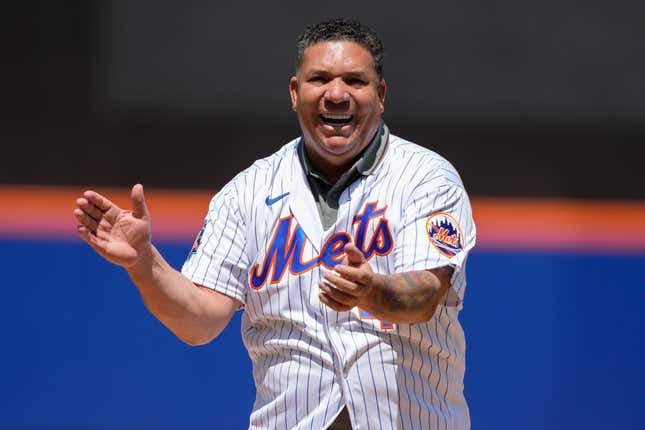 Bartolo Colon hasn't pitched in the majors since 2018 but is finally retiring — at age 50. His former club, the New York Mets, will hold an official retirement ceremony for "Big Sexy" on Aug. 26 before a game against another one of Colon's ex-teams, the Los Angeles Angels.
Does Joe Maddon agree with Dusty Baker's choice to pull Cristian Javier after the 6th in Game 4?
Colon spent three years in Flushing, going 44-34 with a 3.90 ERA and hitting the lone home run of his career.
A career .084 hitter, Colon smashed a dinger off James Shields, saying afterward "Once I hit it, I knew it was gone.
"I think right now this is probably the biggest moment in my career," the Dominican Republic native added.
A complete game at 48 years old
Colon was still active in 2021, throwing a complete game in the Mexican League at 48 years young.
Colon spent 21 years in the bigs with the then Indians, Expos, White Sox, Angels, Red Sox, Yankees, A's, Mets, Braves, Twins, and Rangers. He won 247 games, notched 2,535 strikeouts, and pitched to a 4.12 ERA. A four-time All-Star, Colon won a Cy Young in 2005 with the Angels. That season he won 21 games and posted a 3.48 ERA.