On left side of the picture above, we have Bastian Schweinsteiger, Germany captain and Manchester United midfielder. On the right is "Bastian," a Chinese toy company's newest Nazi soldier in its WWII collection. You can probably understand why the real Bastian is a little upset.
The Telegraph cites Bild, who talked to the manufacturers. They say their German Bastian toy was in no way intended to look like the very famous German Bastian with which it shares an uncanny resemblance:

"We offer no figures based on the football. The resemblance is purely coincidental," insisted company spokesman, Patrick Chan.

"The figure is based on a typical German. We believe most Germans look like this. Bastian is a common name in Germany," he added.
Ah, the old "They all look alike to me" defense. Not very original. Here's another shot of the toy:
G/O Media may get a commission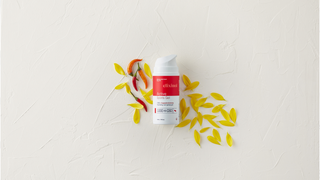 While Schweinsteiger hasn't made public his plans to pursue a lawsuit about these toys, which are set to go on sale in Europe this week, Bild says his people have already started moving in that direction. Though he must admit, he does look good in uniform.
Photo on the left via Getty