This morning, Baylor University interim president David Garland released a very long and very hollow statement that is supposed to make everyone who reads it feel good about the direction the university is headed in, and believe that the days of administrators and coaches actively making life hell for sexual assault victims are gone for good. It's all bullshit.

Here is the only part of Garland's statement that matters (emphasis mine):
In recent days, various voices have called for the release of the "full report." Pepper Hamilton's report was delivered in the form of an oral presentation that fully and comprehensively presented the individual and aggregated findings and the evidence supporting the findings. The Findings of Fact and Recommendations, which were released publicly in a format that protected the privacy of individuals, fully reflect the facts and core failings identified in the investigation. The findings revealed clear opportunities for Baylor to improve. We encourage everyone to read the documents that are available at www.baylor.edu/rtsv.

Pepper Hamilton, our external investigators, had the freedom to follow the facts where they led and to determine those facts without any interference by University administration or the Board. Pepper Hamilton's report was impartial and objective, and they did not hold back in their assessment. This firm was selected by our Board of Regents for its credibility and expertise in investigations of sexual violence. We fully trust the validity of its investigation. They had access to all requested documents and any Baylor employee they requested to interview. They independently reached out to and heard from brave survivors who assisted the investigation by sharing their experiences. We respect survivors' freedom to choose whether, when and how to share their experiences and will support survivors who choose to share their experiences publicly. The details of these individuals' experiences will not be discussed publicly by the University. We hurt for these students and deeply appreciate their willingness to speak with Pepper Hamilton as part of this review. Their insights and participation will help us better address these issues in the future.
Not only is Garland refusing to release the full findings of Pepper Hamilton's investigation into the university's betrayal of sexual assault victims, he's using those very same victims as a human shield. He would like you to believe that all the information can't be released for the sake of protecting the identities of the victims, but that's completely false. It is incredibly easy to redact the names and identifying information of victims from reports like these so that they can remain protected while giving the public a full understanding of what happened.
The details are crucial. The Finding of Fact that the university released last month used a lot of serious language, but ultimately told us nothing about what actually happened at Baylor. We still don't know who specifically turned a blind eye to sexual assault allegations, who allowed the football program to run its own improper disciplinary apparatus, or how exactly at least one victim was retaliated against. Without names, dates, and correspondences on the table, all of this has a much better chance at being completely forgotten. That's exactly what the university wants, because Baylor is full of shit and David Garland is a disingenuous coward.
G/O Media may get a commission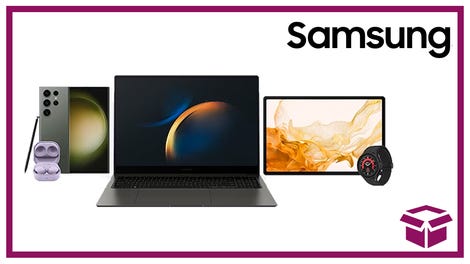 24 hour deals
Discover Samsung - Daily Deal