Philadelphia 76ers president Bryan Colangelo revealed that former LSU forward Ben Simmons, the presumptive No. 1 overall pick in the upcoming NBA draft, declined the Sixers' invitation to a pre-draft workout. There's an impulse to point and laugh at the 76ers, whose shameless tanking has cost them a look at a top draft prospect before, but it looks like Simmons won't be working out for any teams. And why the hell should he?

This is a fairly shallow draft class, and the only player who is a threat to leapfrog Simmons is Duke forward Brandon Ingram. At worst, Simmons goes No. 2 to the Lakers, costs himself a few hundred thousand dollars on the rookie salary scale, and gets to live a glamorous life in Los Angeles instead of sucker-ass Philadelphia. Why put any of that at risk by letting either team get a closer look at his broken jumper?
Whether he knows it or not, Simmons is thumbing his nose at a corrupt and archaic system that is about to bone him out of a lot of money. All amateur drafts exist to mine cheap labor for team owners that want to keep their payroll costs as low as possible, but players getting drafted into the NBA this season are getting a particularly raw deal.
The league's current CBA locks every incoming rookie into a two-year contract with a team option in the third and fourth years. The rookie scale is not tied to the salary cap—this is what happens when nobody is looking out for future rookies at the CBA bargaining table—which means that when the NBA's new TV contract kicks in, flooding the league with money and drastically increasing the cap, Simmons will be left with a contract that pays him way below market value. Teams are going to be throwing around absurd amounts of money this summer, and you're going to see role players making twice what Simmons will be.
G/O Media may get a commission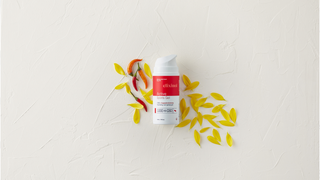 In a just world, Simmons would be free to negotiate a contract with any team in the league and get his fair share of the league's upcoming gold rush. But the world is not just, and so if he wants to sit at home and play video games up until the very moment Sixers take him with the first overall pick, more power to him.